1st Annual

Donor Luncheon
---
First Annual

Donor

Luncheon
The Casper College Foundation held its first Donor Luncheon March 2, 2018. The event was an opportunity for donors and scholarship recipients to share a meal and their stories. Three scholarship recipients spoke at the event and expressed the importance of the scholarships to their education. All the speakers described a longing for a different future and with the help of scholarships they were able to work toward realizing their dreams.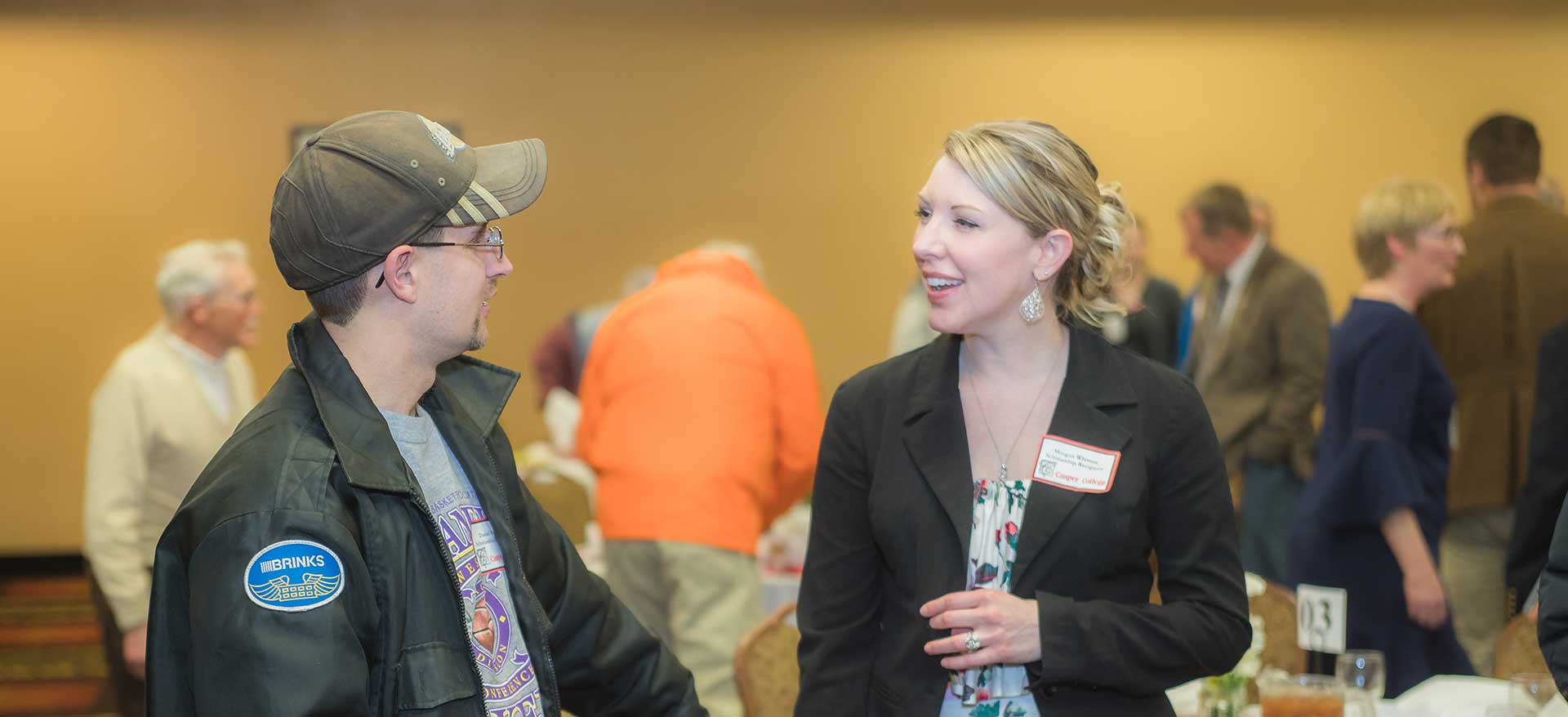 Student John Livingston turned his life around and accomplished goals that once felt too far away. The scholarships he received from donors and help from Central Wyoming Rescue Mission gave him the tools he needed to succeed. Crystal Marsh explained that she had wanted to return to school and finish her education but, being a parent, she put her dream on hold. When her children got older she made the decision it was time to return and with the help of scholarships she was able to pursue that dream. She is now on her way to becoming an elementary school teacher. Morgan Whitson shared a powerful story of wanting to change her career so she could actively help people, not just through the phone as she had as a 911 dispatcher. She is now training to be a nurse.

Scholarships are often the bridges between dreams and reality. The students who attended the luncheon have all been touched by the kindness and generosity of our donors. Each one will go out into the world changed by their education and share what they have learned with others. Events like these make tangible the life changing effect of a college education and are a reminder that without scholarships, some dreams would remain only that.