Registration will close at 4 pm on Saturday, September 11, for all races.

You may register on the day of the race, Sunday, September 12, and receive all the swag; however, you will

not

receive a 'chipped' bib.
*Runners interested in a non-timed, early start of 6:30 a.m., please email racedirector@caspercollege.edu for permission and further details. The course closes at 1 p.m. and there will not be runner support after that time. Post-race breakfast for all.
Downhill
Half-Marathon
The shuttle buses will leave the Casper College campus at 6 a.m.

The shuttle buses will be parked by the University of Wyoming @ Casper building – the location of the finish line.

The buses will stop at the Skunk Hollow on the way to the start line. This will be the only opportunity to use the restrooms prior to the start of the race. There are NO porta-potties at the start.

The  Skunk Hollow water station will be your first water station on the way down the mountain, so please plan accordingly.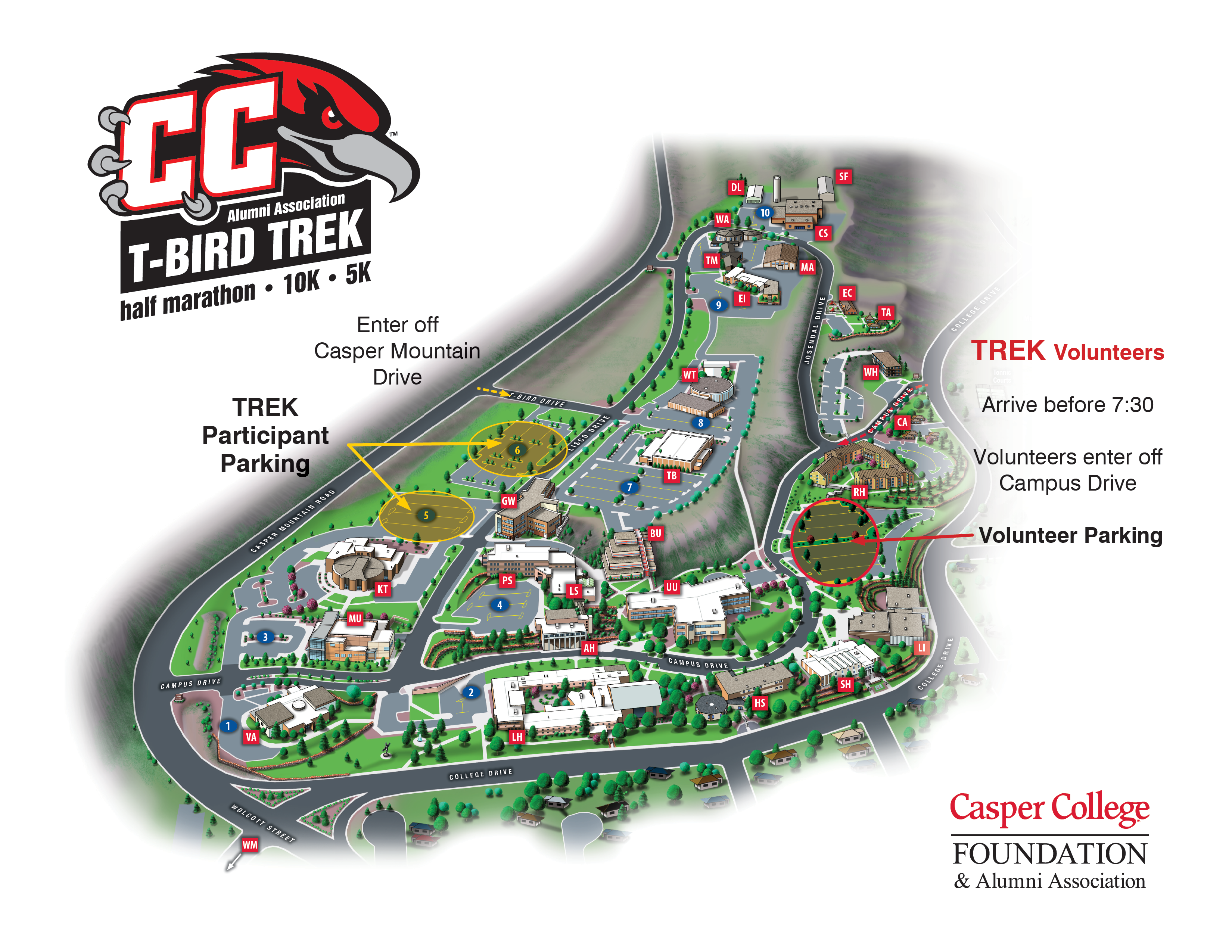 Course details and restrictions:
We respectfully request that runners on the half-marathon and 10K courses not wear earbuds or headphones while running. Runners must share the road with vehicle traffic and unnecessary impairment of hearing is discouraged. We apologize for any inconvenience in advance.