Visual Arts Center is OPEN!
A new state-of-the-art Visual Arts Center will provide Casper College students, faculty, and staff the space and capability to achieve their creative calling beyond their wildest dreams.
"Casper College makes it very easy and obtainable for any student in need to apply for and receive scholarships that can make a big difference in their lives and their education. I don't know where I would be without the help of scholarships, but I know where I am now because of them."  - Ryan (Casper College Scholarship Recipient)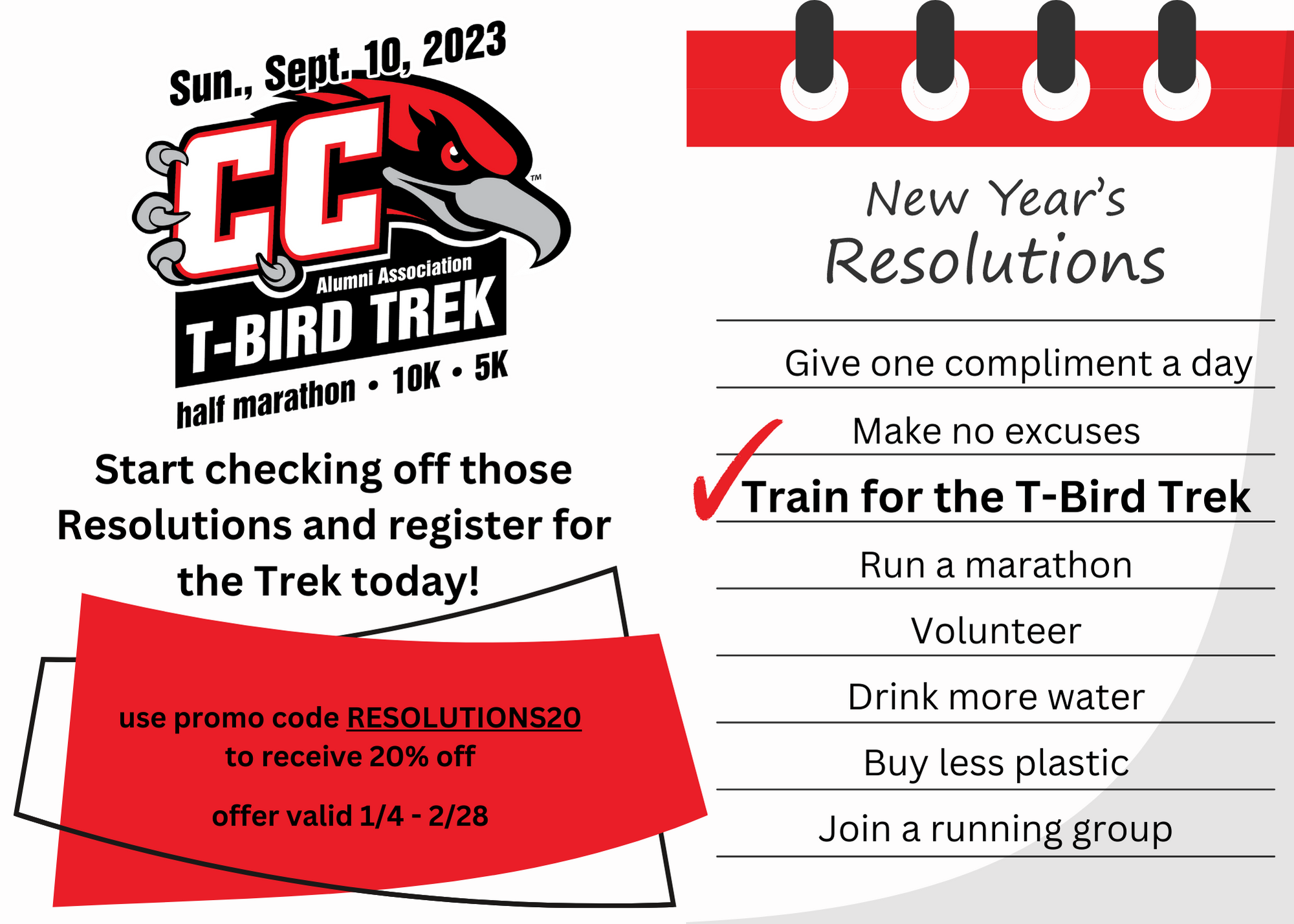 2023 T-Bird Trek
The New Year is here, and the 2023 Trek Registration is OPEN! Run into the New Year one step ahead and register for the Trek today! Use promo code RESOLUTIONS20 and receive 20% off your registration fee.
Worthey is currently an associate professor of physics in the Department of Physics and Astronomy at Washington State University. His research interests include stellar populations in external galaxies, observational cosmology, and galaxy formation, and theoretical models of stellar populations. After graduating from Casper College, Worthey headed to the University of Wyoming, receiving a B.S. in astronomy. He finished his education at the University of California, Santa Cruz with an M.S. and a Ph.D. in astrophysics. Read More
When you first meet Barbara Crews, you are struck by how genuinely nice, sincere, and caring she is. Spend a bit of time, and you notice a slight southern drawl.
Barbara was born in Jena, Louisiana, and was the valedictorian of her high school graduating class in 1955. In grade school, she met her future husband, George Crews. In her sophomore year of college, 19-year-old Barbara and George married. Read More