2023 Distinguished Alumnus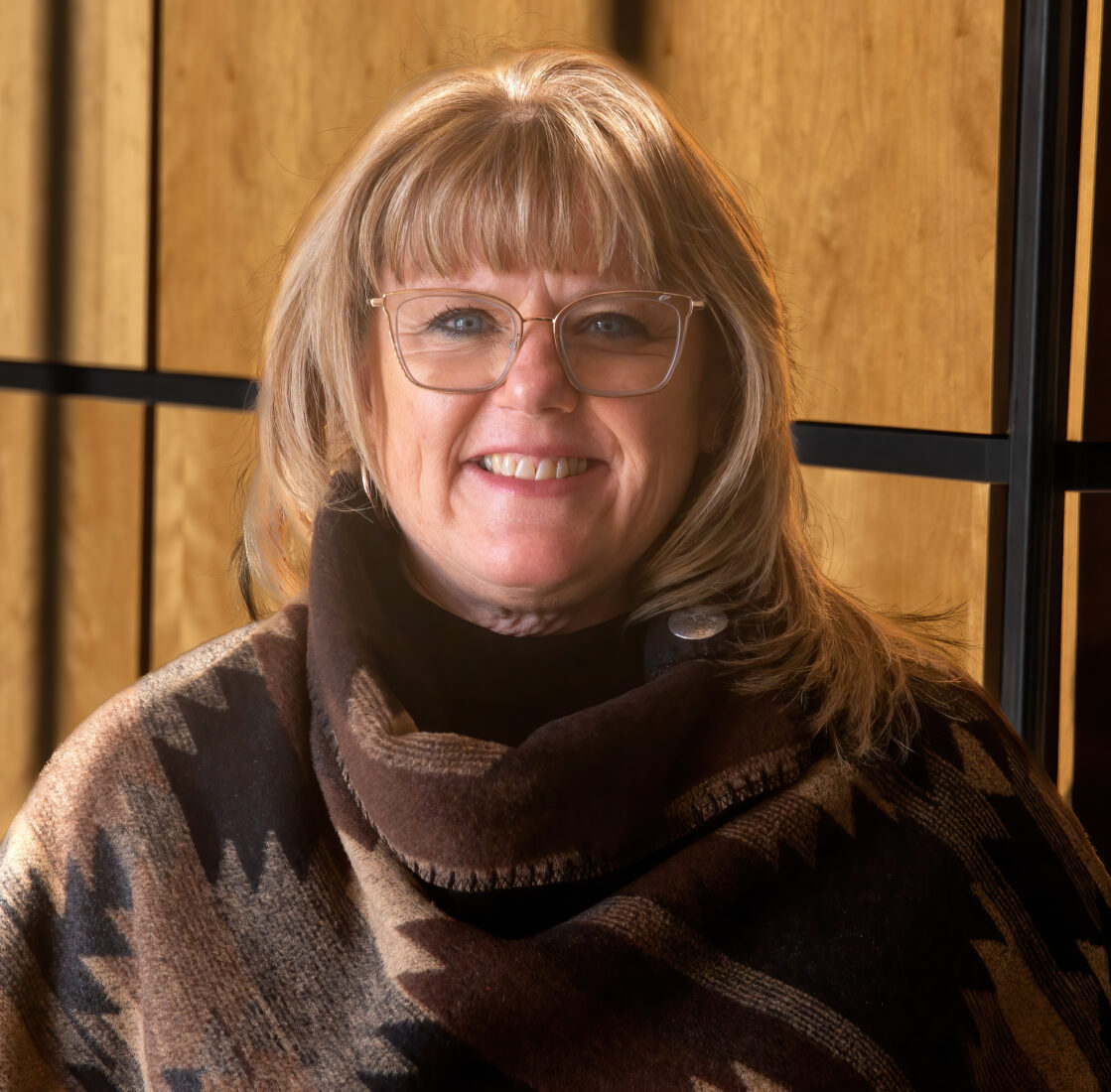 In 2020, everyday life changed with COVID-19. Darren Divine, Ph.D., president of Casper College, wanted the college open to students for the fall 2020 and spring 2021 semesters. He relied on many people to help him accomplish that goal. Anna Kinder was one of those.
Kinder (AS,' 87), Casper-Natrona County Health Department director, has been selected to receive the Casper College Alumni Association's 2023 Distinguished Alumni Award.
While other schools were struggling with reopening their campus for the fall semester, Divine was determined to have Casper College return to normalcy. He announced in an email to employees in July "… our final reopening plan for the fall 2020 semester," adding, "… we have worked with the Natrona County Health Department on this plan."
It was Divine who nominated Kinder for the Casper College honor, saying, "The leadership and assistance she provided the college and the community during COVID was a huge inspiration to me! She always went above and beyond her job and tried to balance controlling the disease while allowing the college to stay open and function. She was always helping us put the needs of our students first," he added.
"The first interaction that I had with the college, in the beginning, was Brandon Kosine, vice president for academic affairs, reaching out to see if we could figure out a way for paramedic students to complete their testing so that they could enter the workforce," Kinder recalled. With the shortage of health care providers, Kinder wanted to try and figure out a solution for the college. "I worked with the county health officers to develop a way for them to take their test safely for the students and the faculty," said Kinder
Around this time, Kinder began working with a team that was pulled together by Vice President of Student Services Kim Byrd (1991-2022) and Rhonda Franzen, director of human resources. Kinder brought her health department team to several in-person meetings at Casper College, and they participated in several Zoom meetings. "We discussed everything from cleaning processes, in classes or out, the dorms, and the current guidelines and recommendations. It was in one of those meetings where I first met President Divine. His presence really requested keeping the semester going," she said.
According to Kinder, it was Divine who "… helped move mountains by giving us access to the college fire house for drive-thru testing. It was a very giving partnership; he always asked what he could do." The Casper College Firehouse location opened in September 2020. "We're so pleased with our partnership with CNCHD. Not only have they been integral to helping us with our plans to reopen campus, but now we can build on that relationship to offer Natrona County residents a new testing location that will benefit the entire county in many ways," said Divine at the time. While the CNCHD no longer uses the firehouse, Kinder noted that it was " … a great asset where we did COVID testing and flu shots."
Kinder noted that back then, it was "very common" for the health department to talk to the college daily over things like "… what to do with isolation and quarantine, for example." At the time, Kinder had two sons, Joe Kinder (2012-2016) and Mark Kinder (AAS, CERT, '18), in college at the University of Wyoming and kept thinking about how parents and students work to get to the point of going to college and getting out into the workforce. "Parents work so hard for many years to get their children through college, and what would the impact be if we don't keep going?" she wondered.
Dr. Mark Dowell, Natrona County health officer, and infectious diseases specialist agreed with Kinder to do "… what was possible to help the college because he knew they were working to follow the guidelines," said Kinder. "It was such a crazy and foreign time, but I knew I had support from the college. We, the employees of the CNCHD, did mass testing in the dorms, worked for athletics to continue or to travel, and then worked with vaccines. We also used college nursing students to help with vaccinations," Kinder said.
"I could babble on and on, but there are a lot of memory blocks because it was a horrible time — it is tough for me to put things into words about that time — I can't describe it sometimes," Kinder concluded.
Before her current job, Kinder worked in occupational therapy in a private practice, a mental health hospital, owned her own practice, and taught at Casper College from 1996-1999 — during the first years of development of Casper College's Certified Occupational Therapy Assistant program and for the University of North Dakota in their respective occupational therapy programs, followed by working in a skilled nursing facility. While teaching, she attended the Colorado State University Occupational Therapy program and graduated with a master's in occupational therapy. She worked for 19 years as director of the Wyoming AIDS Education and Training Center and the Mountain West AIDS Education and Training Center, which serves Alaska, Colorado, Idaho, Montana, Oregon, North and South Dakota, Utah, Washington, and Wyoming. Kinder has served as executive director of the Casper-Natrona County Health Department since July 1, 2019. In 2021, Kinder received the Women of Influence Award in Health Care from the Wyoming Business Report, while the CNCHD was named Chamber of Commerce Member of the Year 2020-2021.
"I still am so incredibly shocked and, at times, kind of embarrassed, or would it be humbled? I just can't believe that I have been named the Distinguished Alumni recipient for 2023," Kinder said. "So many people do great things; I believe with the amazing staff and hard work, we got through all of this together. I hold a very small piece in the world — but I am so honored to be nominated and recognized by the Casper College Alumni Association," Kinder noted.
"I look forward to building the partnership with Casper College as we move forward. Casper College is very special to me with a lot of memories — this just is over the moon," said Kinder.
The Casper College Distinguished Alumni are outstanding individuals who have made extensive contributions to their professions or have participated in humanitarian and philanthropic work. They display integrity of character that makes all alumni proud to be associated with such persons.
Nominate a Distinguished Alumni Now!
Your gift to Casper College opens the door of opportunity for our students. Whether you make a gift in support of scholarships, our faculty, an academic program, or the greatest needs of the University, your generosity has a profound and lasting impact.
The student emergency fund will help address COVID-19 related hardships faced by our students, such as helping cover unmet financial costs due to loss of employment, assisting students who may need to travel home, or aiding in any educational-related expenses.
Students need assistance now more than ever to attain their college goals. No gift is too small and every dollar makes a difference.