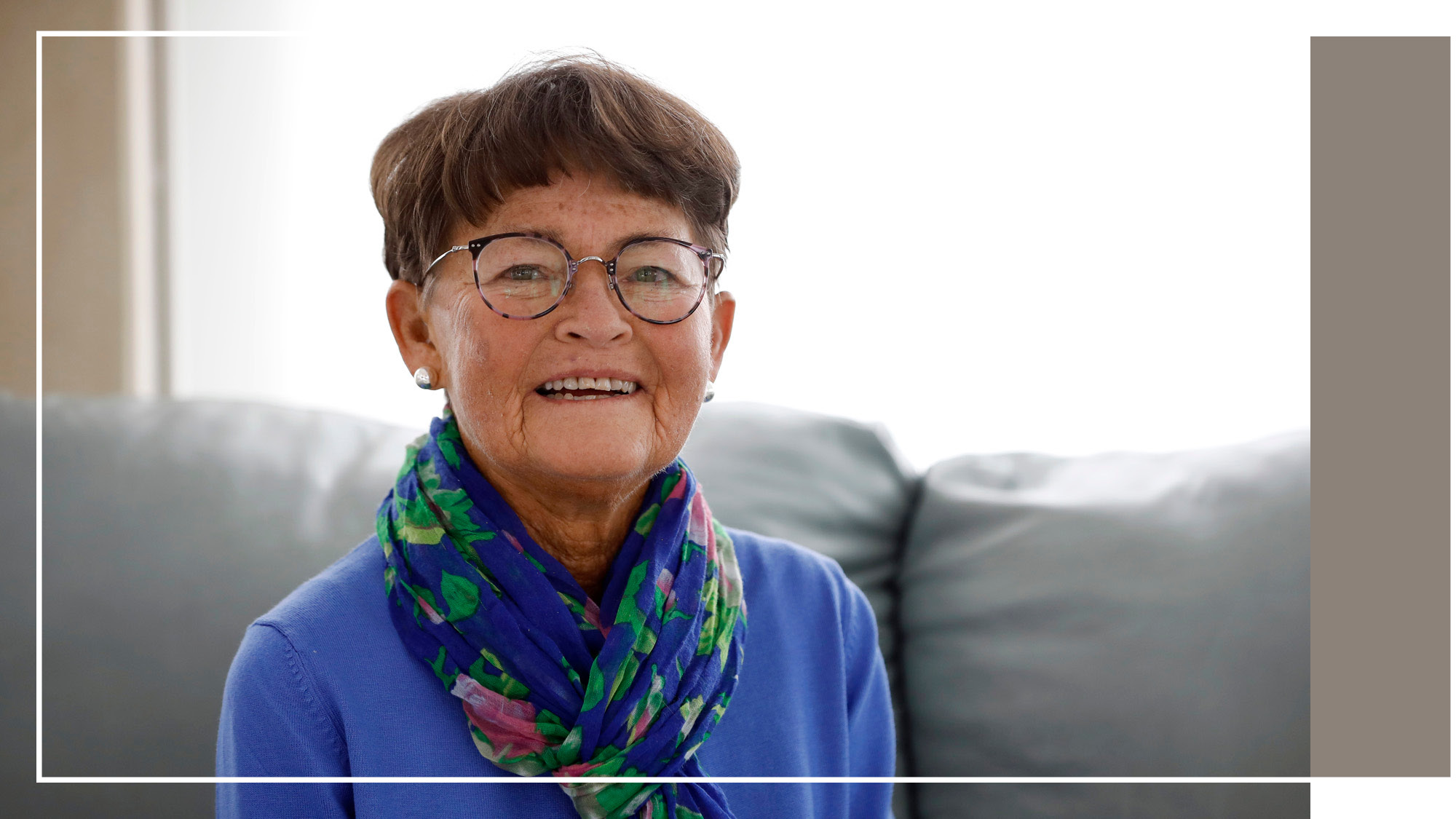 2021 Distinguished Alumna
Susie McMurry
Susie McMurry has been a helper her whole life. She attended college to become an elementary school teacher and taught at Cresthill Elementary School. After she met the love of her life, Mick McMurry, they married and started their family. Susie stopped teaching when they adopted their first daughter, Trudi. Susie knew that she wanted to help children, and for 30 years, she and Mick fostered hundreds of children. They adopted their second daughter Jillian from the foster care system, and their granddaughter Alicia (Lou) was first fostered by them before being adopted by daughter Trudi.
In addition to her work in the foster program, Susie has spent her life as a tireless community volunteer. Her volunteering began with the Casper Service League when the children were little, but her volunteerism and charity grew over the years. With the construction company's success and the creation of Nerd Gas, the McMurry Foundation was born. The foundation has given away a small fortune to many organizations that strengthen the communities they benefit.
Susie also began the Gentle Hands Program at Wyoming Medical Center. A program designed to offer nonmedical support to patients and families. Until recently, Susie volunteered several hours a day, clocking 850 hours in the first eight months of 2019 alone. She is a supporter, and board member of the Boys and Girls Club of Natrona County and a founding member of CASA, Court Appointed Special Advocates for Children of Natrona County. She has also provided generous funding at Casper College to expand the Gertrude Krampert Theatre and for a plaza in front of the Casper College Student Union and the University of Wyoming at Casper building. Through her volunteerism and donations, Susie McMurry has touched the lives of nearly everyone in the Casper community and Wyoming. She represents the best of all of us.
The Casper College Distinguished Alumni are outstanding individuals who have made extensive contributions to their professions or have participated in humanitarian and philanthropic work. They display integrity of character that makes all alumni proud to be associated with such persons.
Nominate a Distinguished Alumni Now!
Your gift to Casper College opens the door of opportunity for our students. Whether you make a gift in support of scholarships, our faculty, an academic program, or the greatest needs of the University, your generosity has a profound and lasting impact.
The student emergency fund will help address COVID-19 related hardships faced by our students, such as helping cover unmet financial costs due to loss of employment, assisting students who may need to travel home, or aiding in any educational-related expenses.
Students need assistance now more than ever to attain their college goals. No gift is too small and every dollar makes a difference.