2022 Commitment to Excellence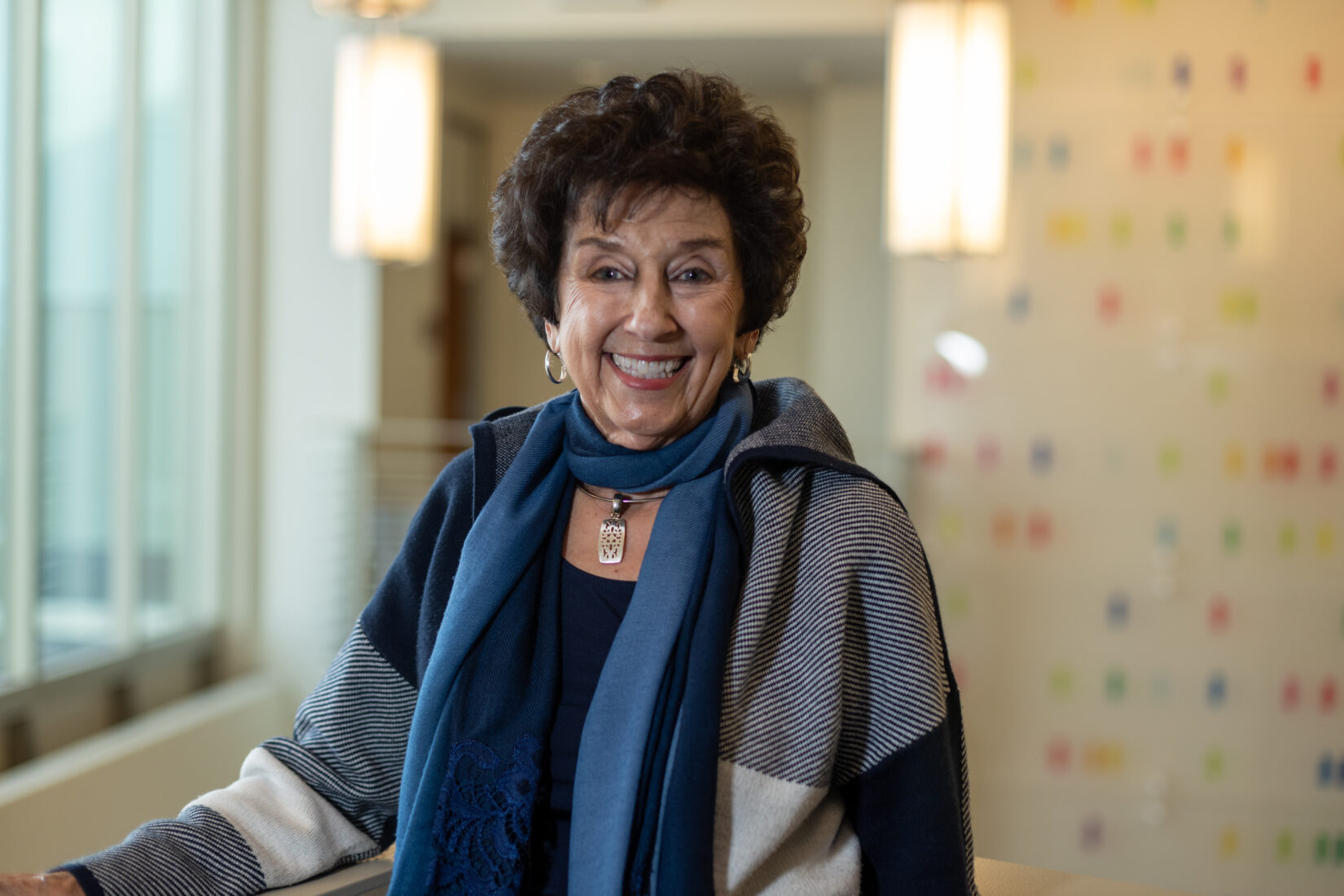 When you first meet Barbara Crews, you are struck by how genuinely nice, sincere, and caring she is. Spend a bit of time, and you notice a slight southern drawl.
Barbara was born in Jena, Louisiana, and was the valedictorian of her high school graduating class in 1955. In grade school, she met her future husband, George Crews. In her sophomore year of college, 19-year-old Barbara and George married.
In just three years, Barbara graduated with a bachelor's in education and then got her master's in education and administration from Louisiana Tech. George was in a five-year program where he earned a bachelor's in geology while playing on the Louisiana Tech University football team.
She began her career in Golden, Colorado, teaching fifth grade. She then became the teaching consultant for Jefferson County, Colorado. As he was about to receive his master's degree, George was offered a job in Tripoli, Libya. "We didn't have money, but we would have almost paid them to go. We were so excited," Barbara said.
They lived in Tripoli for four years until Barbara and their girls were evacuated during the Six-Day War between Israel and Egypt, Syria, and Jordan. "The American Embassy ordered all women and children living in Libya to go to Wheelus Air Force Base for their protection," Barbara recalled.
Before dawn, Barbara and her two daughters were put on a van and taken to an airstrip. There they boarded a cattle transport plane outfitted with seats and took off. The plane landed in Rome. Barbara, 3-year-old Leah, and 3-month-old Laura boarded another plane and landed in New York City the next day.
George was stuck in Libya and not able to come home because of the war. George returned to America in October and flew to Casper for a job interview. He had a layover in Denver and visited with John Haun, his professor and advisor from Colorado School of Mines. Haun encouraged George to pay a visit to Jim Barlow. It turns out that Haun and Barlow were in partnership together and needed to hire a geologist.
George flew back to Louisiana and the next day received a phone call. "He came running into my parent's house, picked me up, whirled me around and said, 'We're going to Casper, Wyoming, with Barlow and Haun!' and that's how we got to Casper," said Barbara. The young family arrived in Casper at the end of Oct. 1967.
Barbara's first job was as an adjunct instructor at Casper College. On Jan. 31, 1969, she became a full-time education instructor. Eventually, she became the associate dean of academic affairs and, most famously, the originator and director of the college's program for high-achieving youngsters, the KEY — Knowledge Enrichment for Youth — program in 1986. Barbara retired from Casper College in 1999 and then from KEY in 2019.
Some might say that Barbara has lived a charmed life, but the educator also knows tragedy. In 1977, at the age of 40, her beloved husband of 20 years died. With the support of her Casper College colleagues and many friends in her church, Barbara decided to stay in Casper.
During her 30-year employment at Casper College, Barbara expanded its programs and helped instructors excel in their jobs. She created KEY and served as its director for an incredible 34 years. Barbara is remembered as much for what she did for Casper College as for who she was and is a genuinely nice, sincere, and caring person.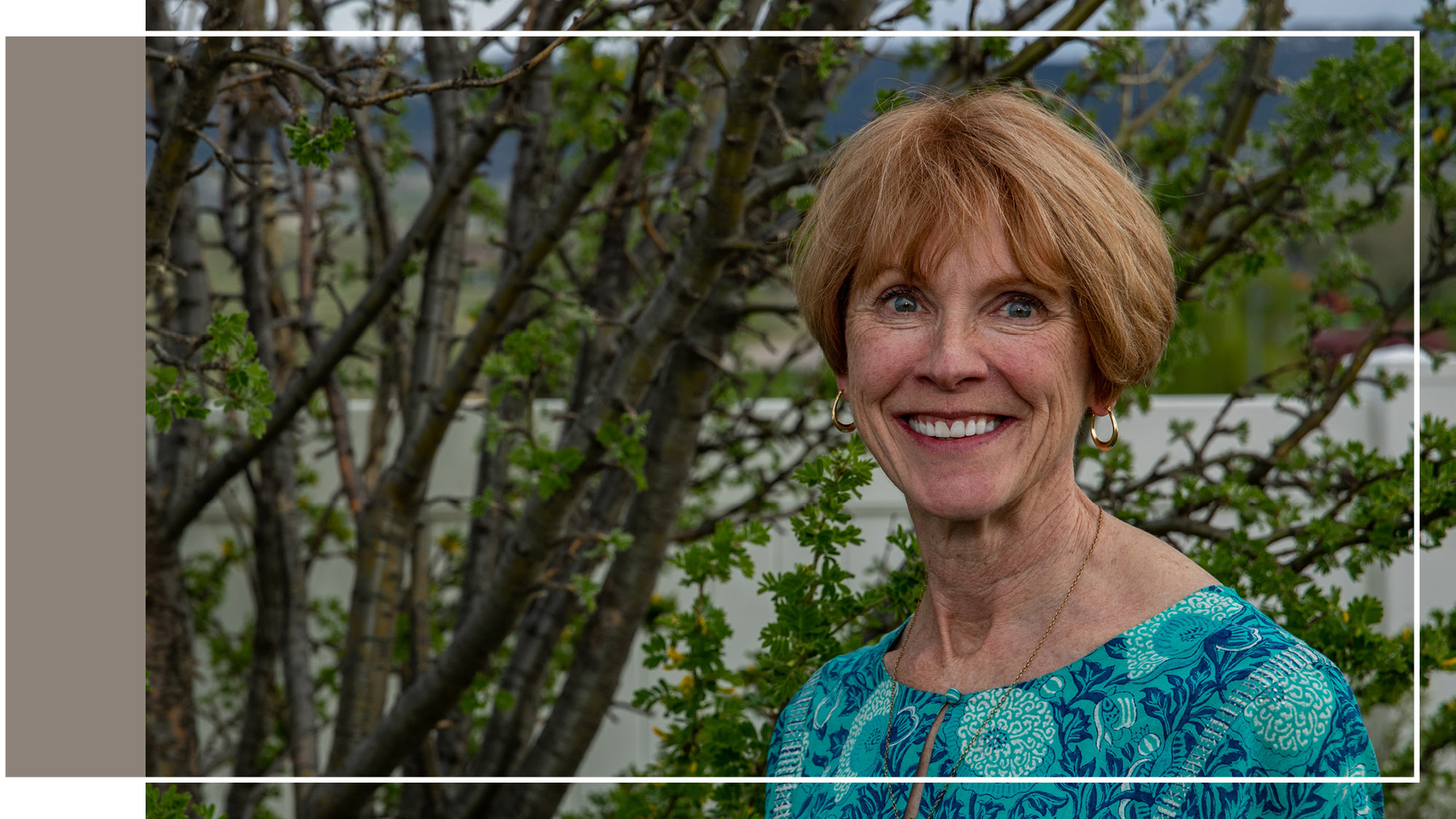 Education has always been very important for Linda Nix. The daughter of two educators, Nix made education a priority for herself. She obtained her undergraduate degree from Georgetown University in 1976, her Juris Doctor from the University of Connecticut in 1981, and a master's degree in public policy from Trinity College that same year. Nix had enough education to prepare her for any challenge.
Her first position was as the assistant director of the Health Insurance Association of America. With an office on Third Avenue in Manhattan, her move to Wyoming stood in contrast to her fast-paced life in the city. As soon as she moved to Casper, Wyoming, in the early 80s, she got right back to work. She started an independent law practice while also working as the director of Medical Affairs at Wyoming Medical Center. In addition, she served as the Natrona County Medical Society's executive director.
In 1986, she was chosen to co-direct the Wyoming Futures Project with friend Pat Nagel. Because they found joy working together, they began a consulting business, Nagel and Nix. In 1988, her love of education saw her serve on the Casper College Board of Trustees for eight years. Nix was also a founding member of the Board of Cooperative Educational Services, also known as BOCES.
Nix balanced multiple responsibilities for many years until 2006 when she accepted a position at the Casper College Foundation as a part-time alumni coordinator. The flexibility allowed her to continue her consulting business. In 2014, she took on full-time duties as the associate director of alumni relations.
She retired from the foundation in 2019 as the part-time publications coordinator. Nix was instrumental in growing the Casper College Foundation and Alumni Association into what it is today through her steady demeanor and ability to incorporate the staff's creativity into cohesive ideas that continue to move the foundation forward.
2020 Honoree Dana Van Burgh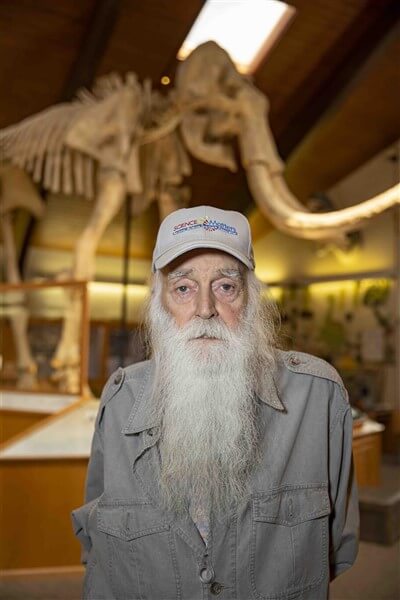 Dana Van Burgh received his teaching certificate at Casper College in 1957. When he and his wife returned to Casper after his service in the Air Force, he discovered that his degree in Geology from Coe College wasn't as useful as he'd hoped, and he needed a job. He and his late wife, Nora Van Burgh, began attending classes in Liesinger Hall shortly after it was built.
Dana was student teaching at NCHS when he stopped by the newly built Dean Morgan Junior High School for a visit. By the time he left, he had a job. It was a job that Dana held for 38 years, teaching general science and geology. He went on to earn his master's degree and won the Presidential Award for Excellence in Mathematics and Science Teaching for outstanding teaching in the United States.
He picked up teaching earth science for elementary educators as an adjunct at Casper College after retirement from Dean Morgan. He continues to volunteer at the Western History Center, collecting stories from people for their oral history project. He served on the Alumni Association Board from 1997-2001. Dana has also established several scholarships and funds to help students and the college. One of his funds, the Nora Van Burgh Library Fund, was started in honor of his late wife, Nora, who worked at the library for 25 years. Dana also donated his suburban to the Tate Museum, and they used it until it died, taking one last trip to collect fossils.
Dana exemplifies a commitment to excellence to Casper College through his time as a student, instructor, volunteer, and benefactor.
2019 Honoree Paulann Doane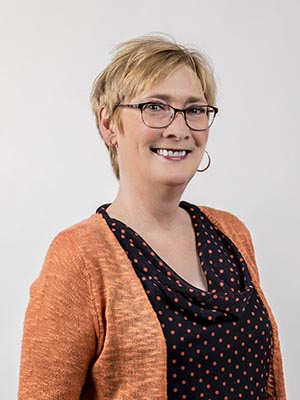 2019 Commitment to Excellence honoree is Paulann Doane who improved the outlook for countless Casper College students through her efforts at the Casper College Foundation. Her efforts to upgrade operations at the Foundation has benefitted students, the campus community, and Casper. She headed the capital campaign that brought five new buildings to the campus as well as the iconic statue, "Essence of Rex". Doane facilitated healthy growth and modernization of processes that will benefit Casper College for many years to come.
2019 Honoree Charlotte Babcock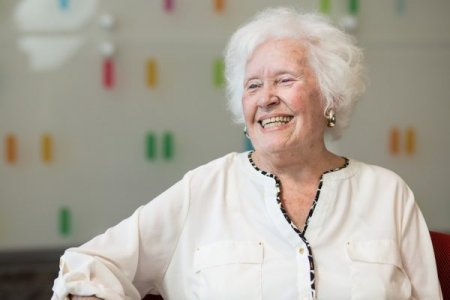 2019 Commitment to Excellence honoree Charlotte Babcock was one of the first graduates of Casper College and has remained committed to its continued excellence through her support and efforts on the Alumni Association Board as well as her many contributions to her community, including her column in Footprints magazine. She established the Babcock Memorial Scholarship in memory of her husband Robert which benefits non-traditional students returning to college.
2018 Honoree John Jorgensen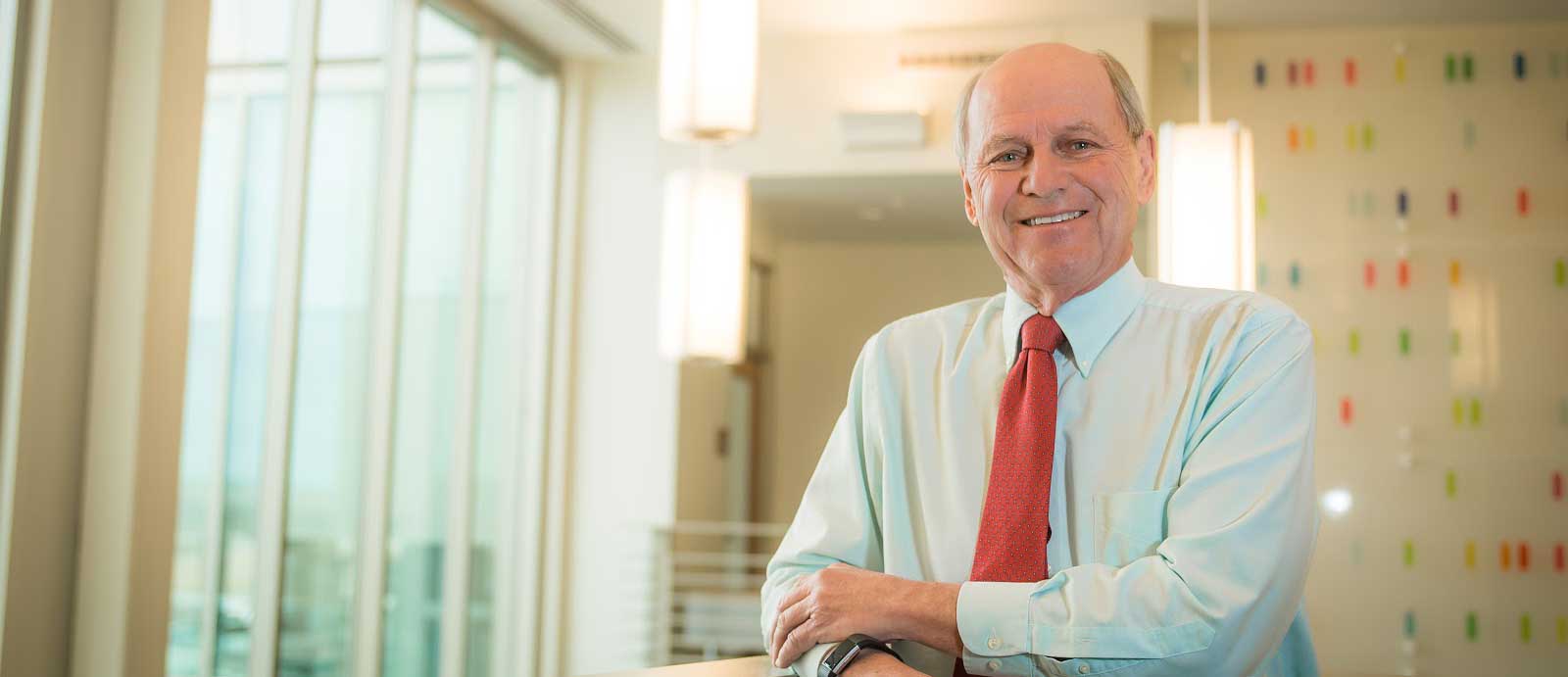 John Jorgensen's commitment to excellence extends beyond his service to Casper College where he has served as on the Foundation board for 30 years. Despite the loss of his wife in a car accident leaving him to raise their 5 children, he never wavered in his commitment to the college and his community. A graduate of the University of Nebraska in Lincoln, John Jorgensen began his career in banking after receiving his degree in Political Science. Interrupted by three years of military service during the Vietnam War, he returned to banking in the Midwest. After reconnecting with his future wife Sue, who he met during college, they married in 1980. A position at Community First Bank brought him to Casper in 1987. He accepted a position at Hilltop National Bank in 1996 and went on to become the President of Hilltop Bank in 2006 until his retirement in 2015. Jorgensen's service to the Casper College Foundation began in 1987. In 1990 he was elected President, a position he still holds. His leadership has been instrumental in its many successes. Involved in several successful capital construction campaigns, one recent initiative raised $10 million to complete the funding for five new campus buildings. The Sue Jorgensen Library Foundation was created to honor his wife's memory. From humble beginnings, the foundation has grown to serve students across the State of Wyoming. Wyoming Reads to date has distributed 180,000 hardcover books to first graders around the state. Jorgensen's love for his community is evident in his passion for children's literacy, his steadfast leadership on the Foundation Board, his service to Rotary, his career at Hilltop Bank, dedication to his family and his love of acting. His partner Cathy Carson has been by his side the last 14 years. They have enjoyed the successes of his 5 children- Sarah, Lindsey, Marty, Matthew, and Christian- who have all worked together under his guidance to become strong individuals who are devoted to their father and one another. His work ethic and constancy of character make him an esteemed member of the campus and community.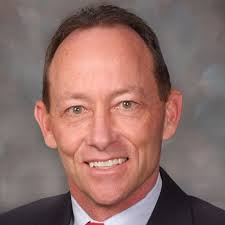 Landen began his academic career at Casper College in 1974. A member of the student senate and editor of the Casper College Chinook he was an involved student. After receiving his bachelor's and master's degrees at the University of Wyoming he came back to Casper College in 1985. He started the public relations department under the leadership of Lloyd Loftin. He led the effort to begin the Alumni Association and the first board for that organization met in 1987. Landen was honored as Administrator of the Year in 1997 and later served as the Associate Vice President for Student Services and as the Athletic Director. Before he retired in 2015 he was instrumental in establishing a $1 million endowment for the support of athletics at Casper College. The past ten years he has represented his district in the Wyoming State Senate. He sits on the Appropriations Committee and was honored by the Peace Officers and Wyoming veterans as Legislator of the year, receiving the Patrick Henry award in 2013.
2016 Honoree Shirley Jacob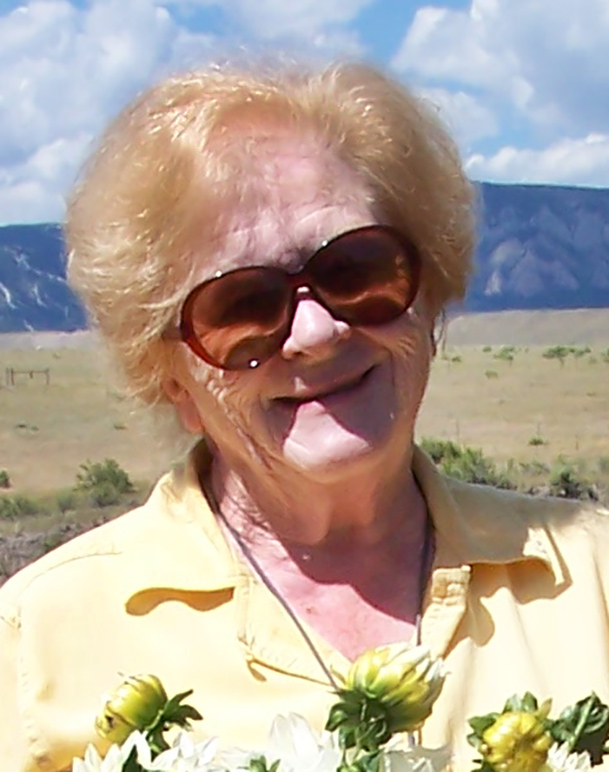 Shirley Jacob began working at Casper College in 1982 as an English instructor and then moved to the grant's office in 1992. Jacob was a tireless worker who brought professionalism and kindness to her work. Shirley Jacob is primarily responsible for bringing the Margeret Demorest Humanities Festival to Casper College as well as over a million dollars in grant money to the campus during her tenure in the grant's office. She was also active in keeping Expressions magazine alive. Jacob was always willing to go above and beyond and continues to teach OLLI classes at Casper College.
2014 Honoree Bill Hambrick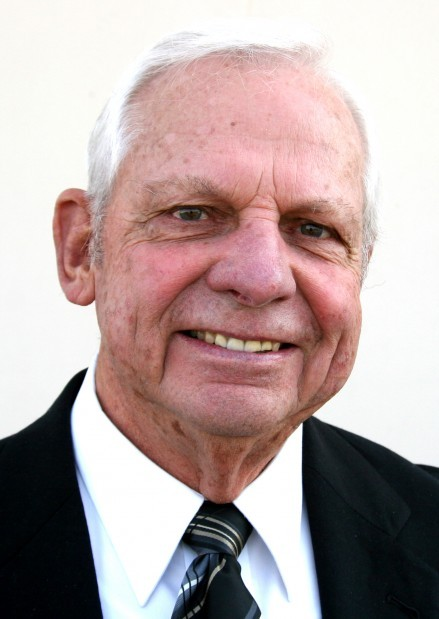 Bill Hambrick loved education and dedicated his life to academics. He taught school at every level from kindergarten through college. During his career that spanned 47 years, he estimated that he was involved with the education of over 200,000 kids. This kind of dedication led to his nomination and acceptance of Wyoming's Principal of the Year award in 1988. He leadership roles included eight years on the board of directors of the National Association of Elementary School Principals, including one year as president. He served as a trustee for Casper College for many years, continuing his legacy of service in education.
2014 Honorees John and Jane Wold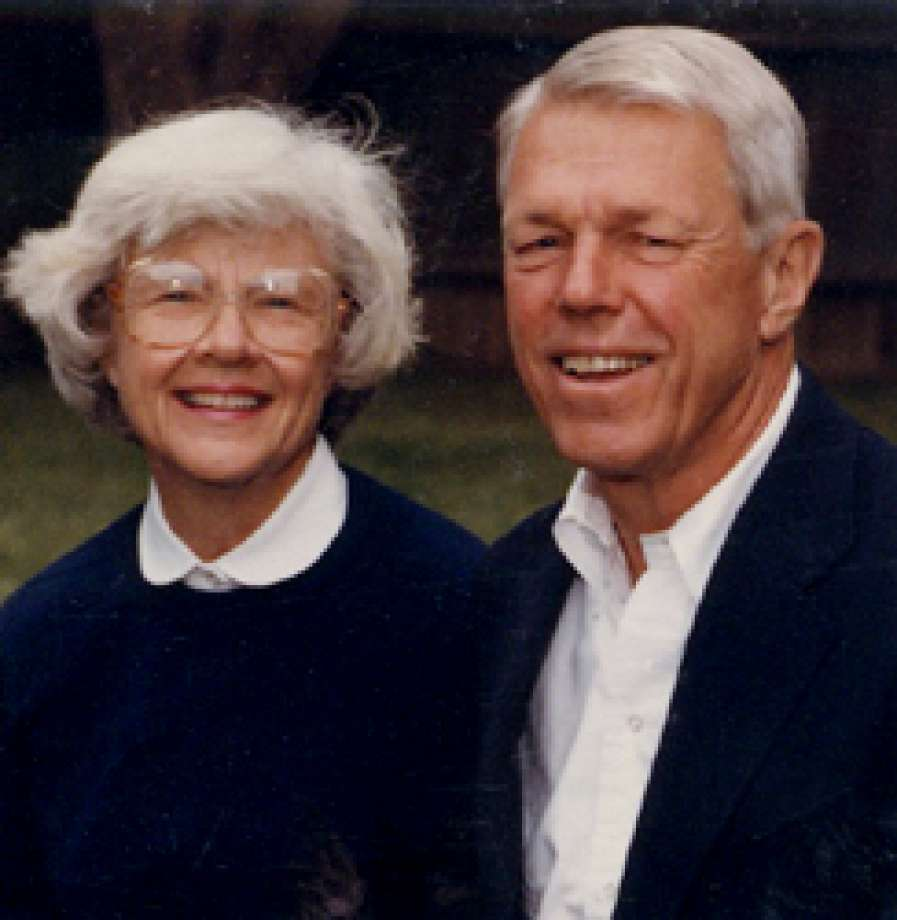 John Schiller Wold was a business leader who served in the United States House of Representatives from 1969 – 1971. He holds the distinction of being the first professional geologist to serve in Congress. Wold founded or directed several business ventures based on extraction of oil, gas, coal, uranium and soda ash. He also purchased the historically famous Hold-in-the-Wall Ranch in Johnson County and maintained the well known black Angus cow/calf operation. Wold served in the Wyoming House of Representatives from 1957 to 1959 and was the state's Republican chairman from 1960 to 1964. During World War II, he served as a consulting physicist and gunnery officer for the U.S. Navy. He and wife, Jane established the Help Yourself Foundation, an after-school program to teach science to elementary school students in partnership with Casper College and NCSD #1. They also funded an endowed John and Jane Wold Chair of Energy in the College of Engineering and Applied Science at the University of Wyoming. The Wolds made an additional $2 million donation to Cornell University to fund the Wold Chair of Environmental Balance, which they hoped would advance John's philosophy of utilizing natural resources while protecting the natural environment. John and Jane Wold donated money to build the Wold Science Building at Casper College. The American Heritage Center at the University of Wyoming named Wold 'Wyoming Citizen of the Century' in the minerals, gas and oil category in 1999.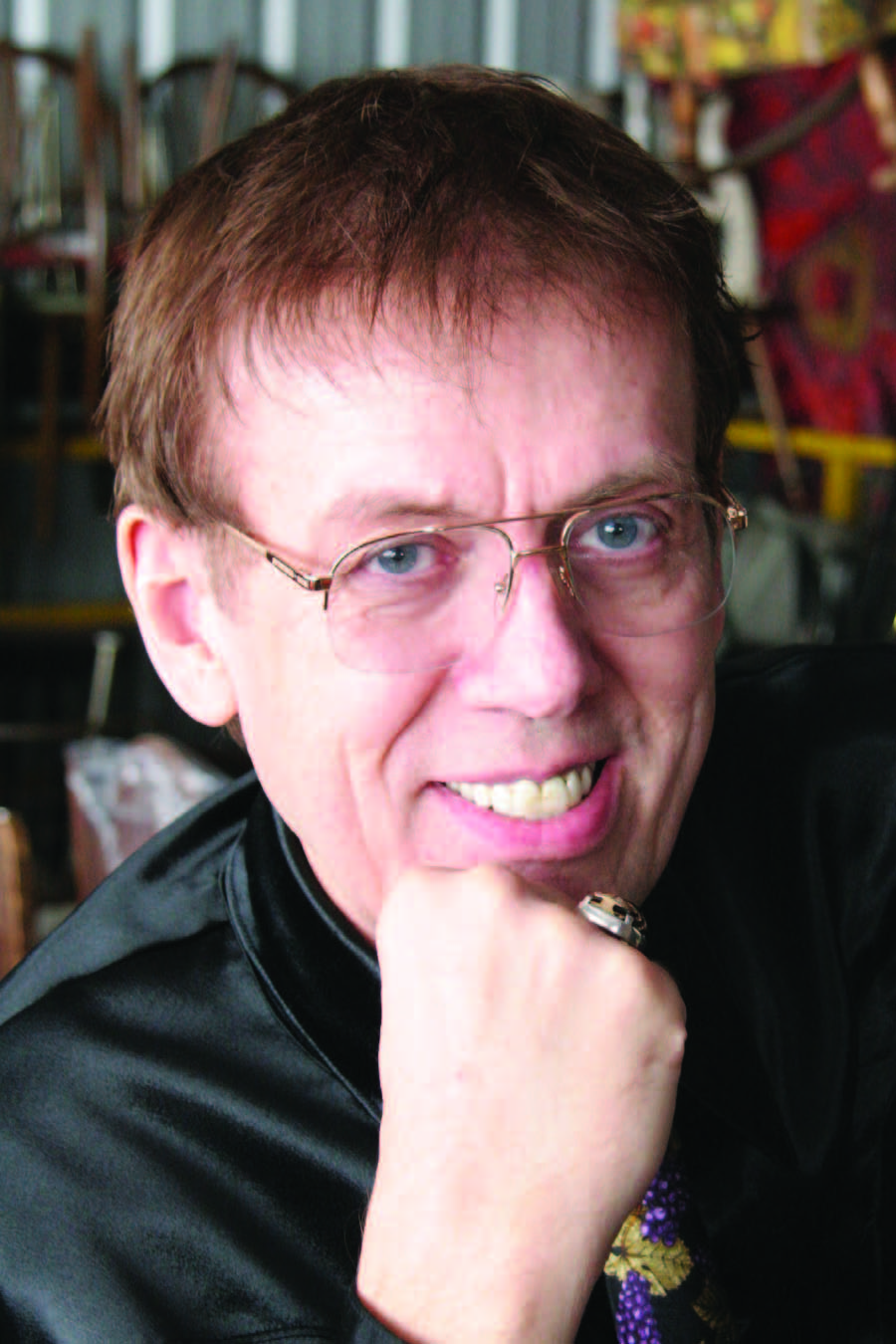 Serving under four college presidents, Tom Empey directed 86 plays during his tenure at Casper College and served as artistic director for at least that many more. When Empey took over the theatre program at Casper College in 1979, productions were held in the tiny Penthouse Theatre on the first floor of the Liesinger Administration Building. By the end of his first five years, the Gertrude Krampert Theatre was under construction and enrollment in theatre and dance began to boom. The new building opened in 1985. As the program gained in strength and quality, the community began to recognize the annual slate of outstanding theatre productions as cultural highlights of Casper. The ensuing years under Empey's leadership saw continued growth of programs and hiring of additional outstanding faculty. In 2003 a renovation of the Krampert Theatre was completed, which added 30,000 square feet, including a communication wing and the Scifers Dance Studio. He also began the forensics team at Casper College.
2011 Honoree Marialyce Tobin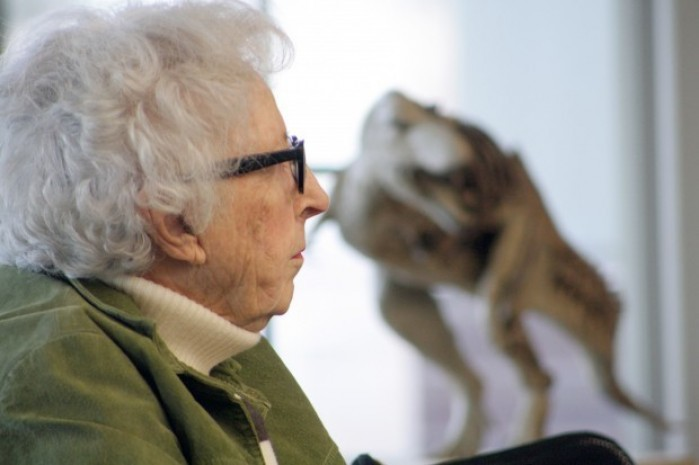 Marialyce Tobin began her relationship with Casper College when it was still located in the Natrona County High School. She taught business law at night for the brand new junior college. She continued to teach for 14 more years. In addition to her teaching she served on the Casper College Foundation board for 21 years. Her wisdom and financial acumen were highly prized by those with whom she served with. Tobin continues to be a fixture at the Swede Erickson gym cheering on Casper College sports at nearly every event. Her love for education, the students and the college are a great asset to the college community. Tobin commissioned the statue "the Essence of Rex" by local artist Chris Navarro which now stands at the Tate Museum. Her commitment to the college and the community is a lasting legacy.
2010 Honoree Dr. Christian Michelson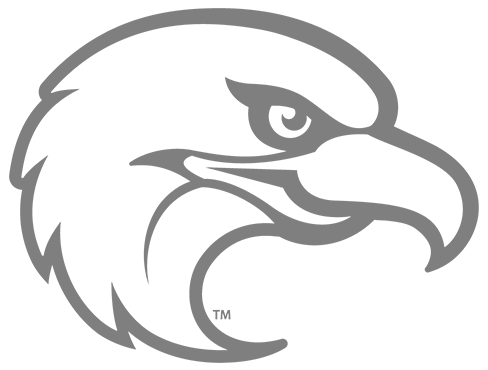 Dr. Chris Michelson was an instructor at Casper College for 28 years. During that time he held himself and his students to a high standard. He always did more than he was asked and took on many important tasks at the campus. In addition to his excellence in teaching he continues to attend every T-Bird home game, often helping as a scorekeeper. He enjoys helping students and colleagues. His willingness to help others and his professionalism during his time at campus made him stand out. His contributions help make Casper College the great place it is today.
2009 Honoree Jack Romanek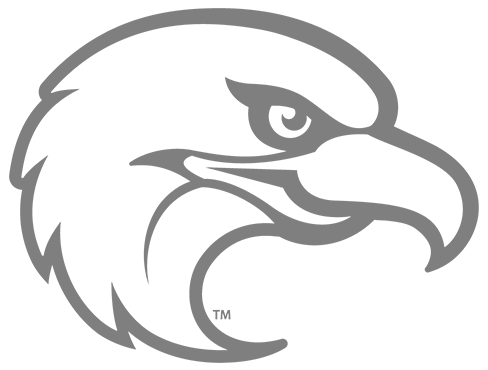 Jack Romanek was the first director of the College Center built in 1965. He was instrumental in developing a welcoming environment to all the students at Casper College. He developed a variety of activities and events to keep students busy and focused. He was the student's best cheerleader encouraging them and helping them develop skills of evaluation without judgment. He was the unofficial advisor to international students, taking the time to help students in need of a friendly face. His connection to the students and the community made Casper College a welcoming environment for those away from home for the first time. His enthusiasm and leadership were infectious and students benefitted from having his guidance.
2008 Honoree Jeanine Jones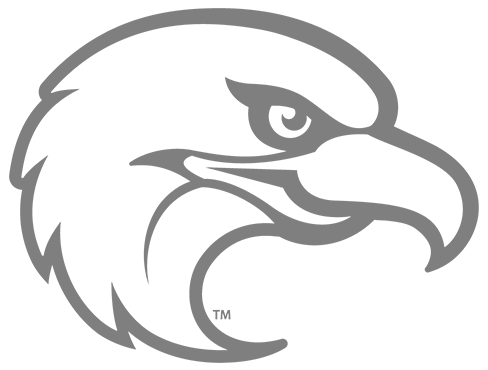 For 26 years Jeanine Jones served the entire Casper College family with energy, enthusiasm, and compassion. She was hired in 1967 by Tim Aley to be the school nurse. As a one person health clinic she went above and beyond. She even did 'house' calls for sick students. She opened her doors to students and their families. During Roping and Riggin' days she was the medical staff for the athletes. Her vision extended the clinic to include an evening physician's clinic that to this day provides free medical care for students on campus by bringing in doctors who volunteer their time. She also helped with Blue Envelope. Her care and compassion can still be felt on campus today.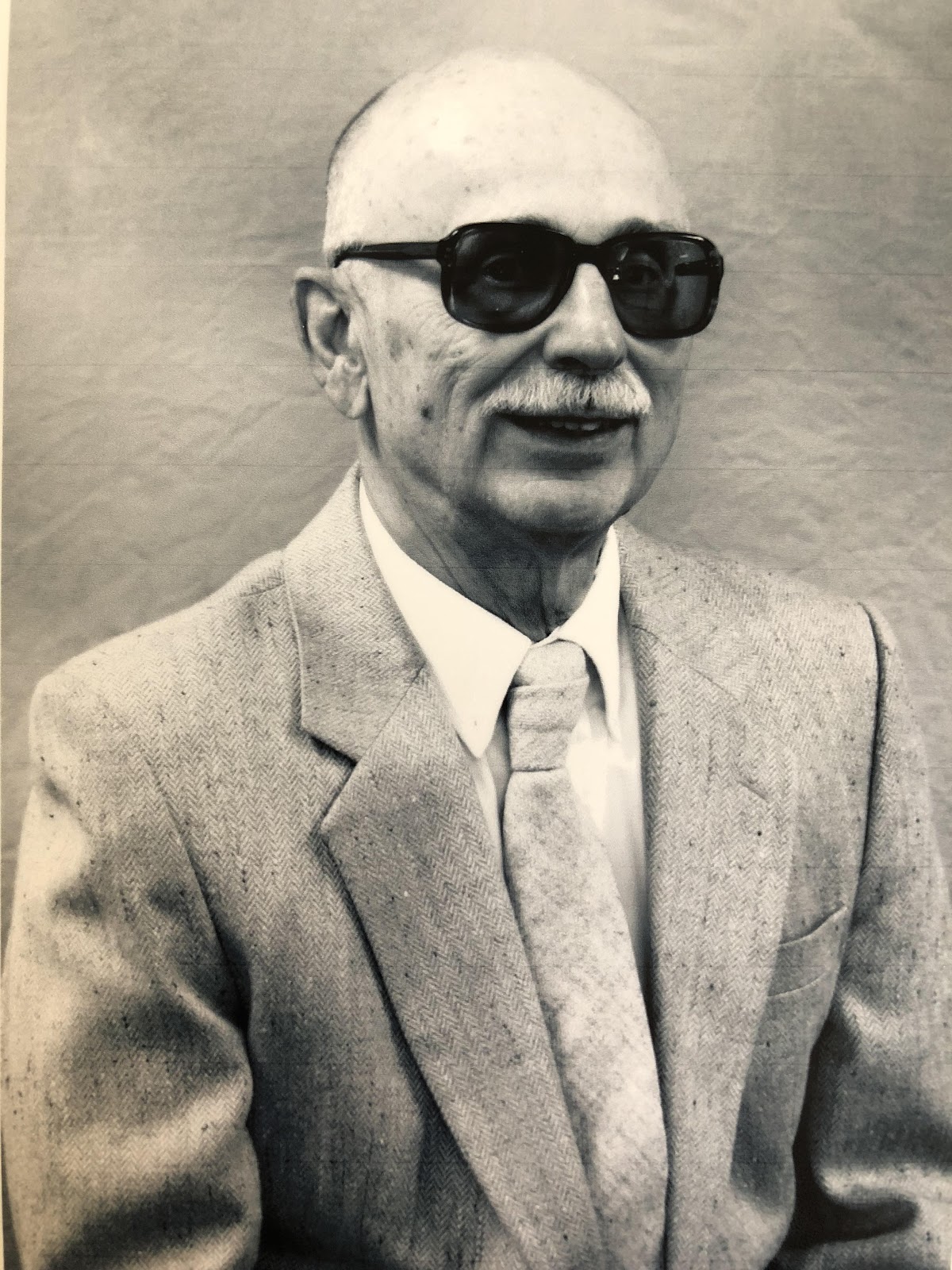 Bill Seese received his Bachelor's Degree in pharmacy from the University of New Mexico, his Master's Degree in chemistry from the same university and his Ph.D. in chemistry from Washington State University. After working as a research biochemist for the International Minerals and Chemical Corporation, he joined the Casper College staff in l966 teaching Introduction to Chemistry, Organic Chemistry, and Basic Pharmacology. While at Casper College he took a leave of absence to develop and coordinate applied chemistry and preparatory chemistry programs at King Fahd University of Petroleum and Minerals in Dhahran, Saudi Arabia. He took another leave of absence to organize and develop a new department at the University of New Mexico-Gallup. In l987-1988 he was a Fulbright lecturer at Omdurman Islamic University, then manned a one-person department at Alice Lloyd College in Kentucky before completing his career at Sultan Qaboos University in Oman, again as a Fulbright lecturer. During his career, he received many grants and authored several textbooks and research publications. He helped create and populate the first database of Casper College alumni.
2005 Honoree Gail Zimmerman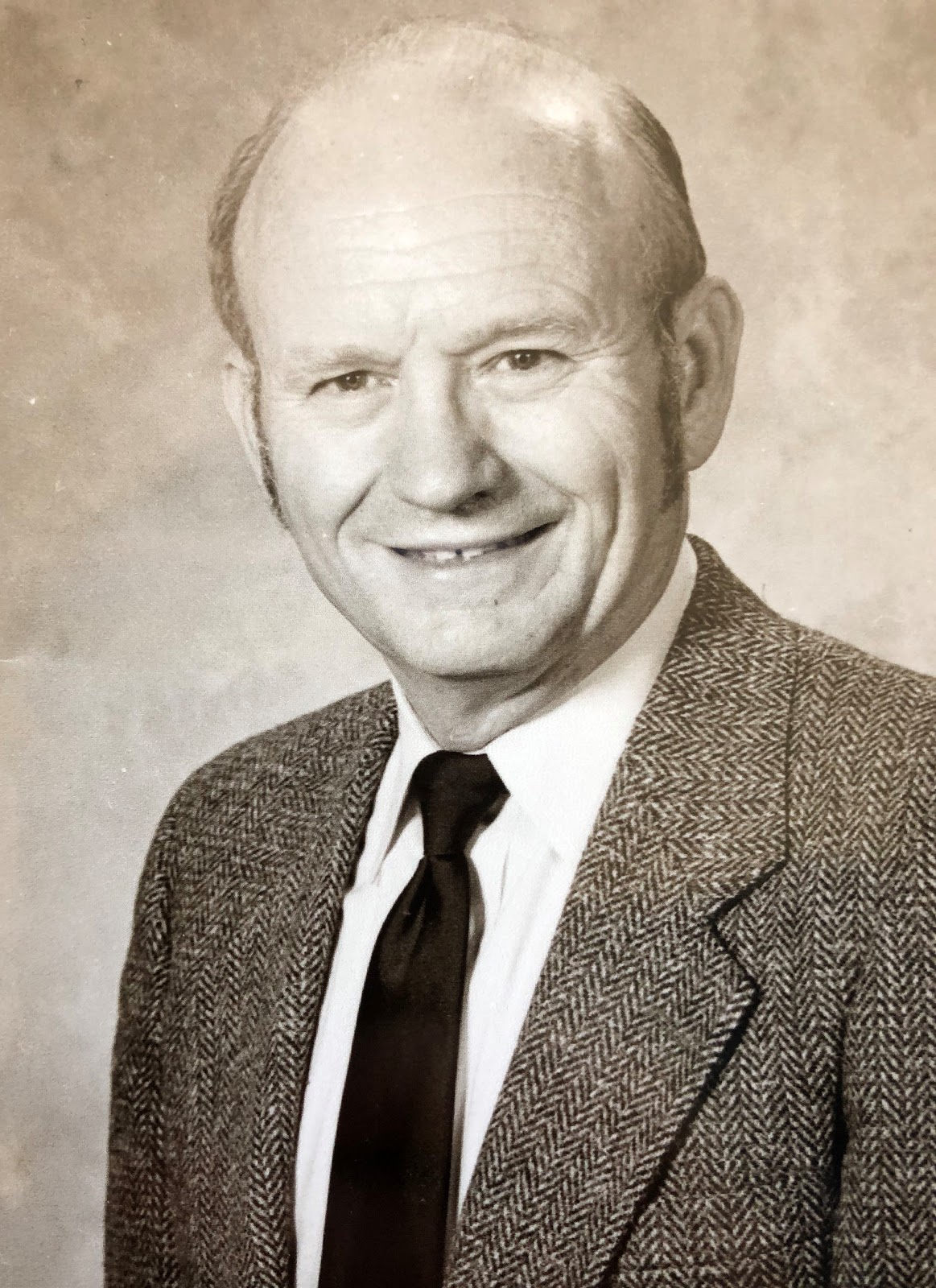 Gail Zimmerman attended and graduated from the following post-high-school institutions: McCook College, McCook, NE (AS); Nebraska State College, Chadron, NE (BS); University of Montana, Missoula, MT (MA) and the University of Wyoming (Ph.D.). Gail served as a member of the U.S. Army during the time of the Korean and Post-Korean War. Zimmerman taught 23 years at Casper College. His primary teaching was anatomy, physiology, and microbiology. For several years he also taught for UW/CC. He was Co-Director of the NSF Curriculum Development Grant between the University of Wyoming and the seven community colleges; Director of the Wyoming State Wastewater Training Center at Casper College and Director of the Werner Wildlife Museum. Zimmerman served in the Wyoming State House of Representatives from 1985-1989 and in the Wyoming State Senate from 1989-1999. He is active in the Rotary Club of Casper, The Wyoming Water Quality, and Pollution Control Association, the National Rifle Association, the Rocky Mountain Elk Foundation and is an active member of the Highland Park Community Church.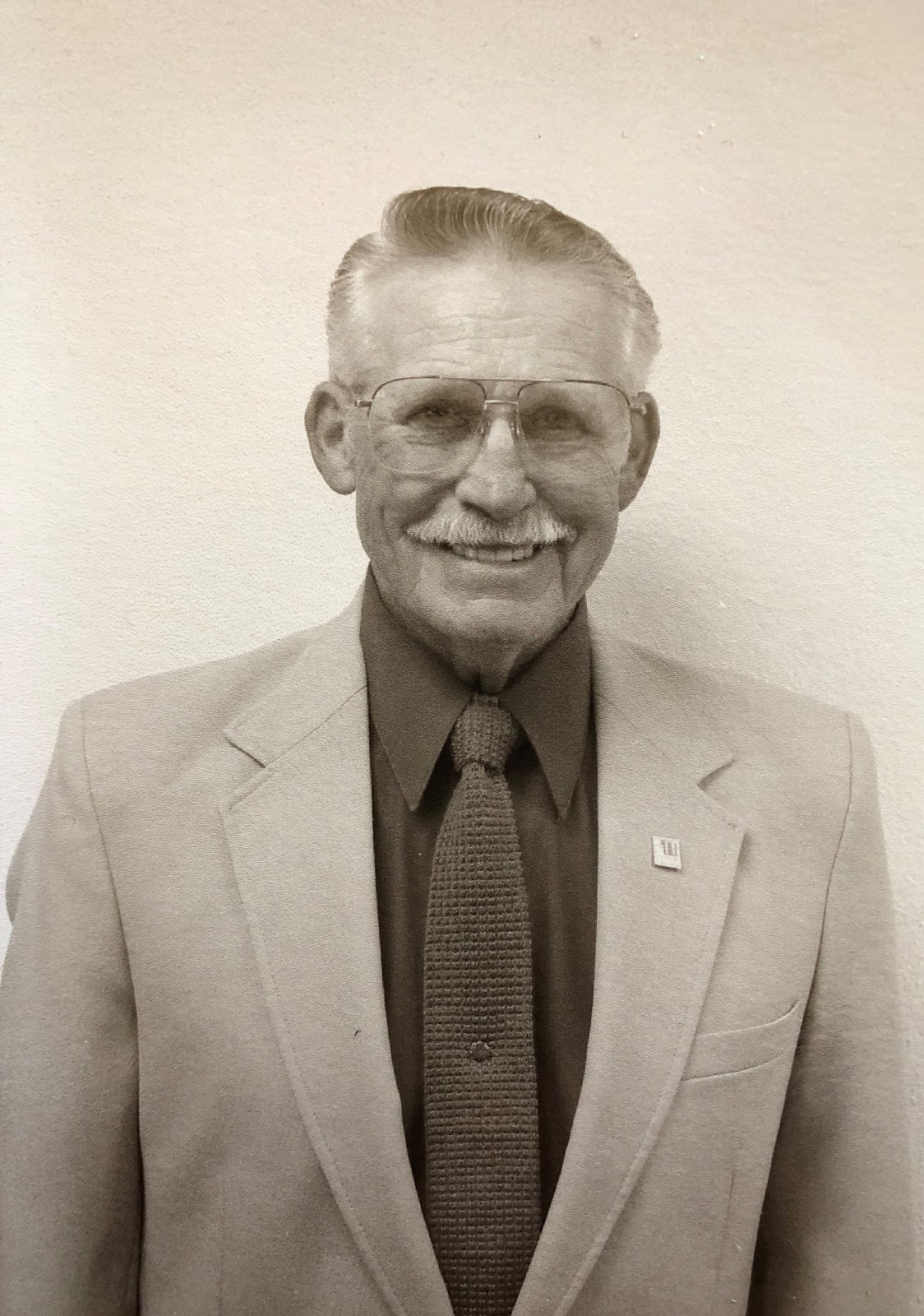 Richard "Dick" Means began his career as Director of Testing and Counselor at Casper College in 1966. In addition to his professional role, he taught classes, sponsored the student senate, advised students, traveled as a recruiter, helped with new student orientations, and assisted with any activity where help was needed. Although he retired from Casper College in l996 he has continued his involvement at the college in many ways including administering various standardized tests at no salary expense to the college. His loyalty to Casper College has been unsurpassed and he is a true example of someone who has given back not only to the college but to the community. He has been a leader in every organization he has belonged to: including professional groups such as the Wyoming Personnel and Guidance Association (from whom he received the "lifetime achievement award"); the International Red Cross; Boy Scouts of America; the Natrona County Senior Center; Meals on Wheels; United Way, and the Mills Water District. He has served as a member of his church council and as an elder. He is devoted to his work, family, church and friends.
Nominate a colleague for the Commitment to Excellence Award.