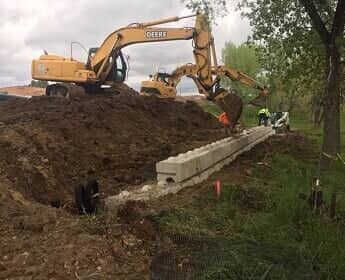 Steve Loftin (AS, '73), Tom Davenport (AS, '73), and Ken Schulte ('72) friends from high school went into business together in 1979 by merging two Casper companies, D & S Company Inc. and Construck, Inc. They named the company 71 Construction because they all graduated in 1971 from Natrona County High School. 71 Construction started small but has gone on to become a diverse operation that digs underground utilities, grading, demolition, chip seals, industrial construction, concrete paving, curb and gutter, sanitary sewer, water lines and hazardous waste removal. They have three locations- Casper, Riverton, and Rawlins.
Find out more about 71 Construction here: 71construction.com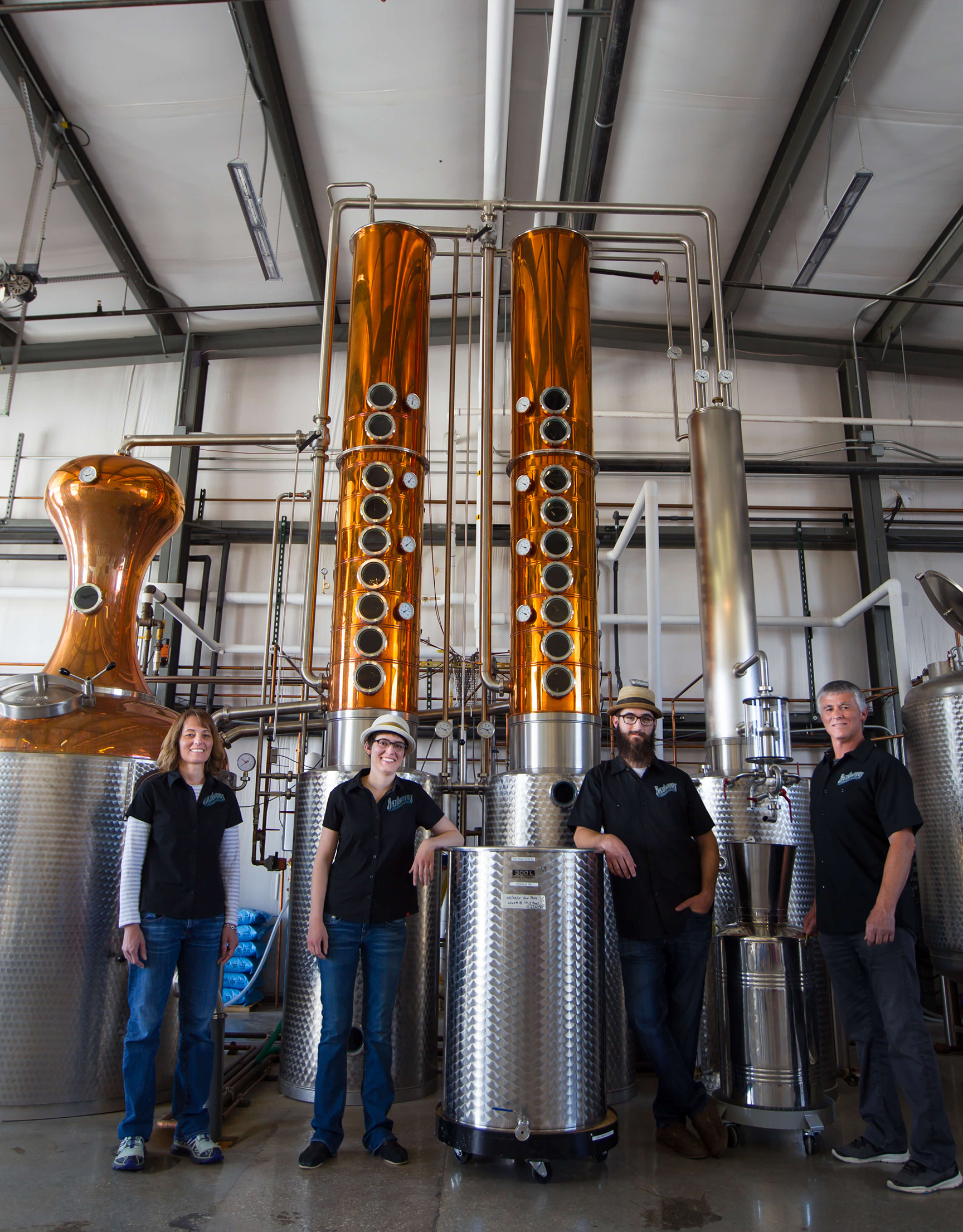 It's pretty common to daydream about changing the entire course of your life, it's uncommon to follow through due to the risks involved, but the Pollocks are no such family. They all dove into the deep end together and chased a dream. Their dream has led them down a winding road. Still, they have survived opening a business, opening at a new location, and a pandemic by thinking outside of the box and being agile. Chad Pollock ('13,) his sister Amber Pollock, and parents Kathy ('91) and Bill Pollock started their business in Mills, Wyoming with the distillery and tasting room. The tasting room became a huge hit, and they moved to a location in downtown Casper. They are known for their delicious spirits and tantalizing cocktails that can't be found anywhere else. When the pandemic hit, they switched to manufacturing hand sanitizer to help local businesses struggling with supply problems. Thankfully, their company has been able to shift back to doing what they love, hosting guests in their downtown location and producing fine spirits.
Find out more here: backwardsdistilling.com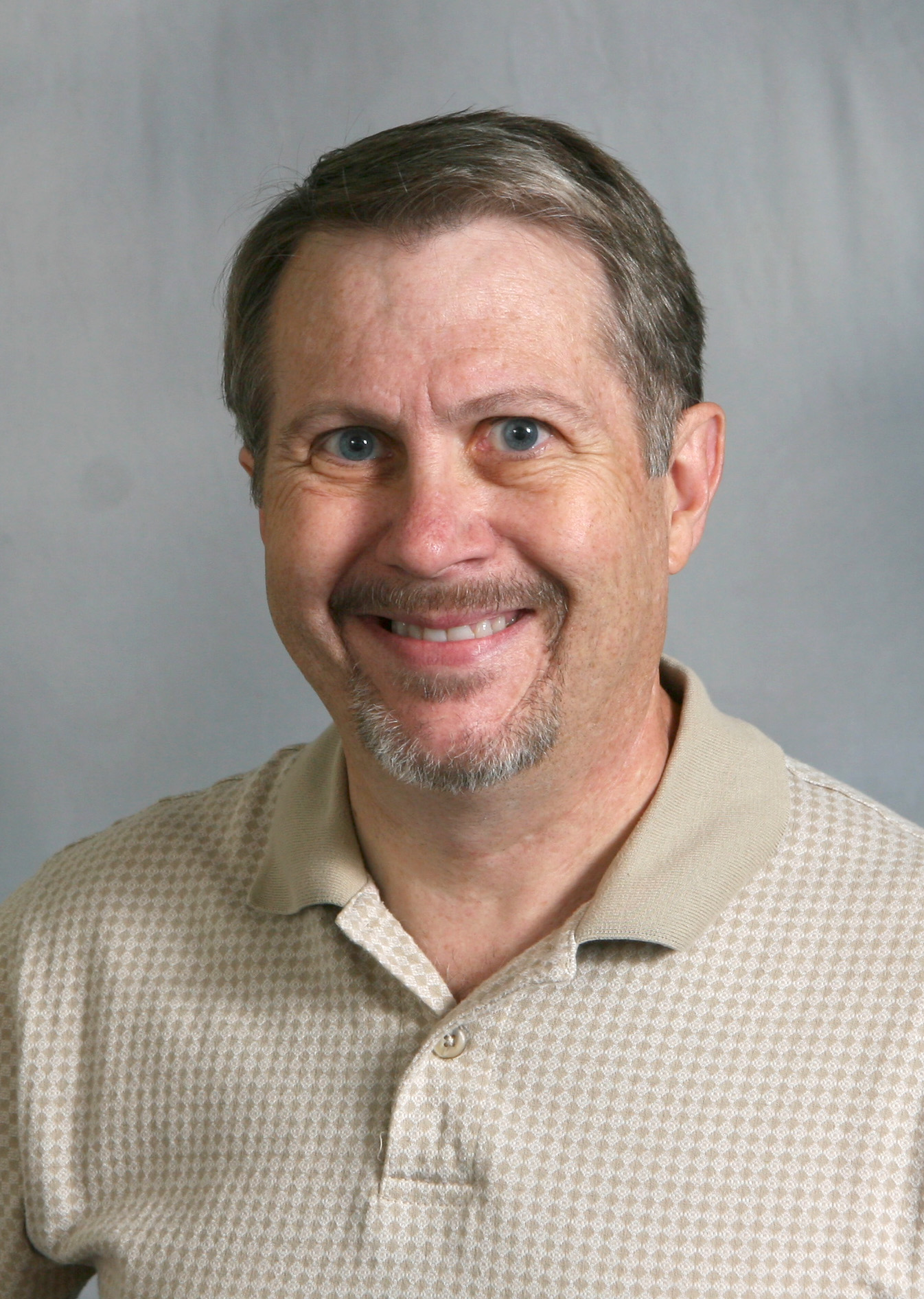 In March of 1956 Don and Elma Stepp opened a candy store in Casper, Wyoming. The rest they say is history. Donell's candy is 65 years old and is still owned and operated by the Stepp family. After Elma passed away in 1985, Don and his son Mike (AAS, '80) carried on. When Don passed away in 2014, it was up to Mike to continue the tradition of exceptional chocolates and customer first service. Today Donell's family chocolates have become a tradition for families in Casper. Stopping by to stock up for Easter baskets, Valentines Day or just a special occasion. Their downtown location in the Atrium plaza makes it a perfect stop for a sweet appetizer when you're waiting for your table at Eggingtons. Mike is now bringing his children along to the family tradition and his son Ryan can often be found helping his dad make family recipes as well as ice cream or delicious coffee from the espresso bar next door. Try out three generations of excellence by stopping by or ordering online.
Learn more at: donellschocolates.com
GH Manufacturing Consulting LLC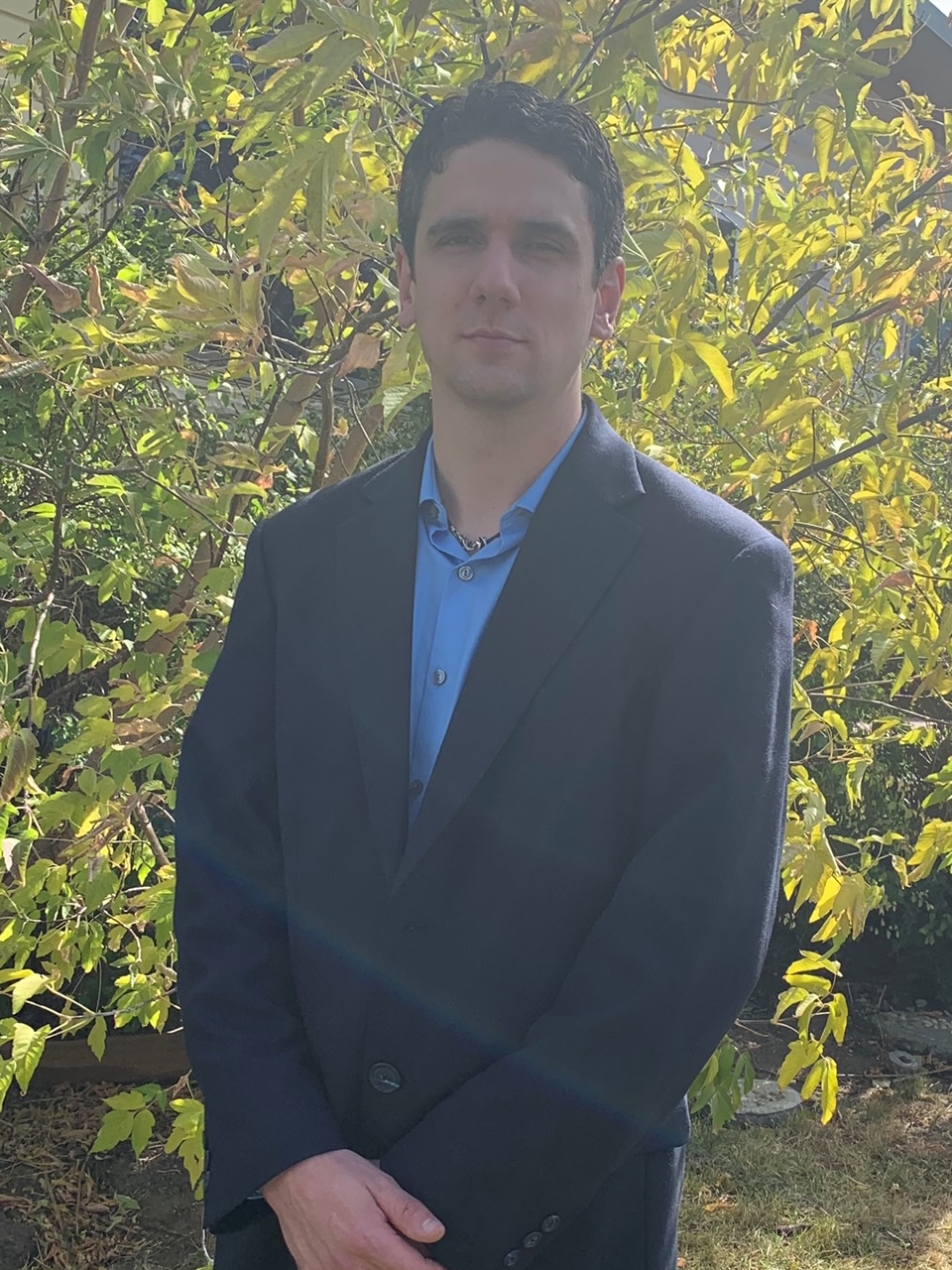 GH Manufacturing Consulting LLC is a manufacturer of precision components for the Aerospace, Automotive, Energy, Medical, and Recreational industries.  I Gabriel Hathaway, left Casper College in 2011' with an associate's in the applied science of drafting and design and was hungry for success. So I became a machinist and after gaining some of the experiences needed to launch and run a company, I started GH Manufacturing Consulting LLC. I had my first machine installed in 2018 and at this point "Hathaway Knives" was born.  A premium folding knife made from high-end materials and my own design. From there I have grown to make many precision components out of varying materials and am expanding to meet the needs of our customers daily.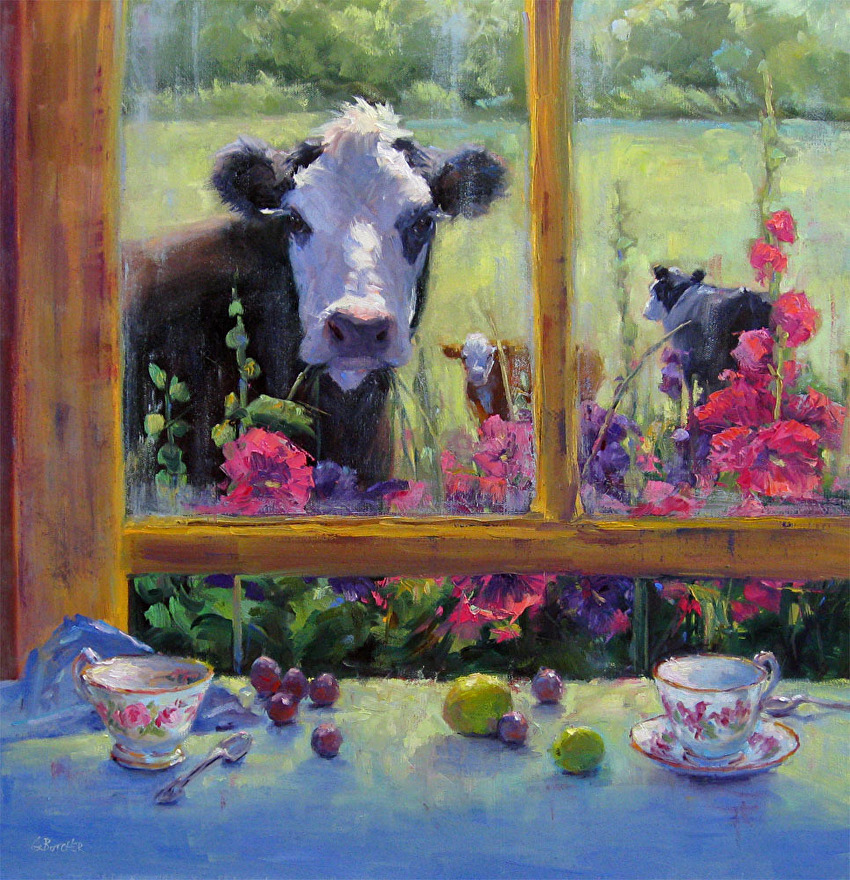 Virginia (Ginny) Poanessa Butcher graduated from Casper College in 1996 with a AAA in Fine Art. She was born with a love of painting, her mother was an artist but it wasn't until Ginny turned 40 that she began to pursue her dream. For the past 16 years, Ginny has been refining her style with oil painting. She has won several awards and has exhibited at Art321 and the Nicolaysen Art Museum.
View her work at ginnybutcher.com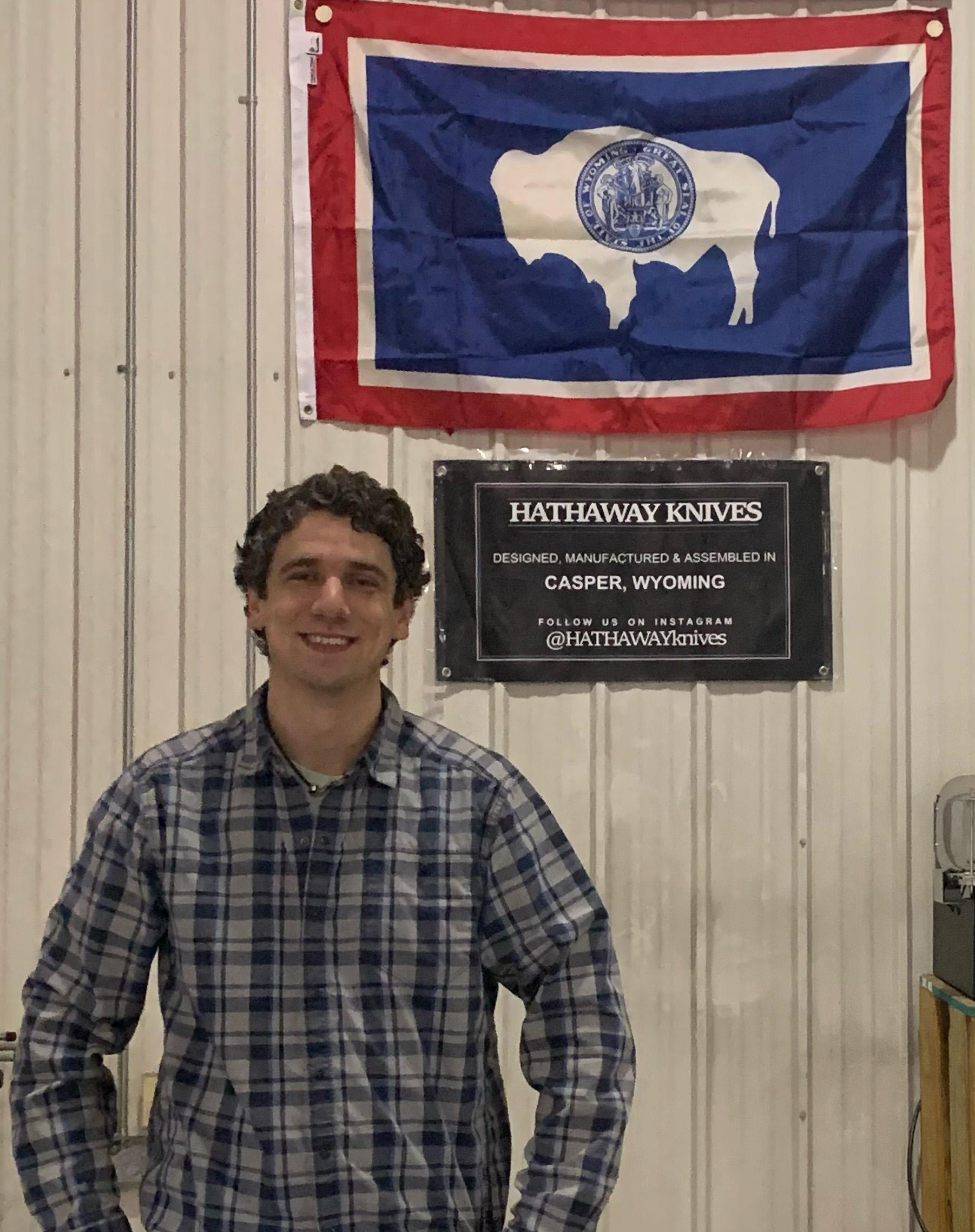 Gabe Hathaway (AAS, '11) founded his company Hathaway Knives in 2018 because he wanted to design and sell a knife that could handle just about anything. He uses a process of anodizing titanium which not only brings rich color to the knives but also durability. Using a single-piece handle design Hathaway knives have a minimalistic design with strength in mind. Each knife is made here in Casper, Wyoming with a CNC machine and hand finishing. Designed to last longer and work harder, buying a Hathaway knife is a great way to support Casper College alumni and local businesses.
Learn more at: hathawayknives.com
Lou Taubert Ranch Outfitters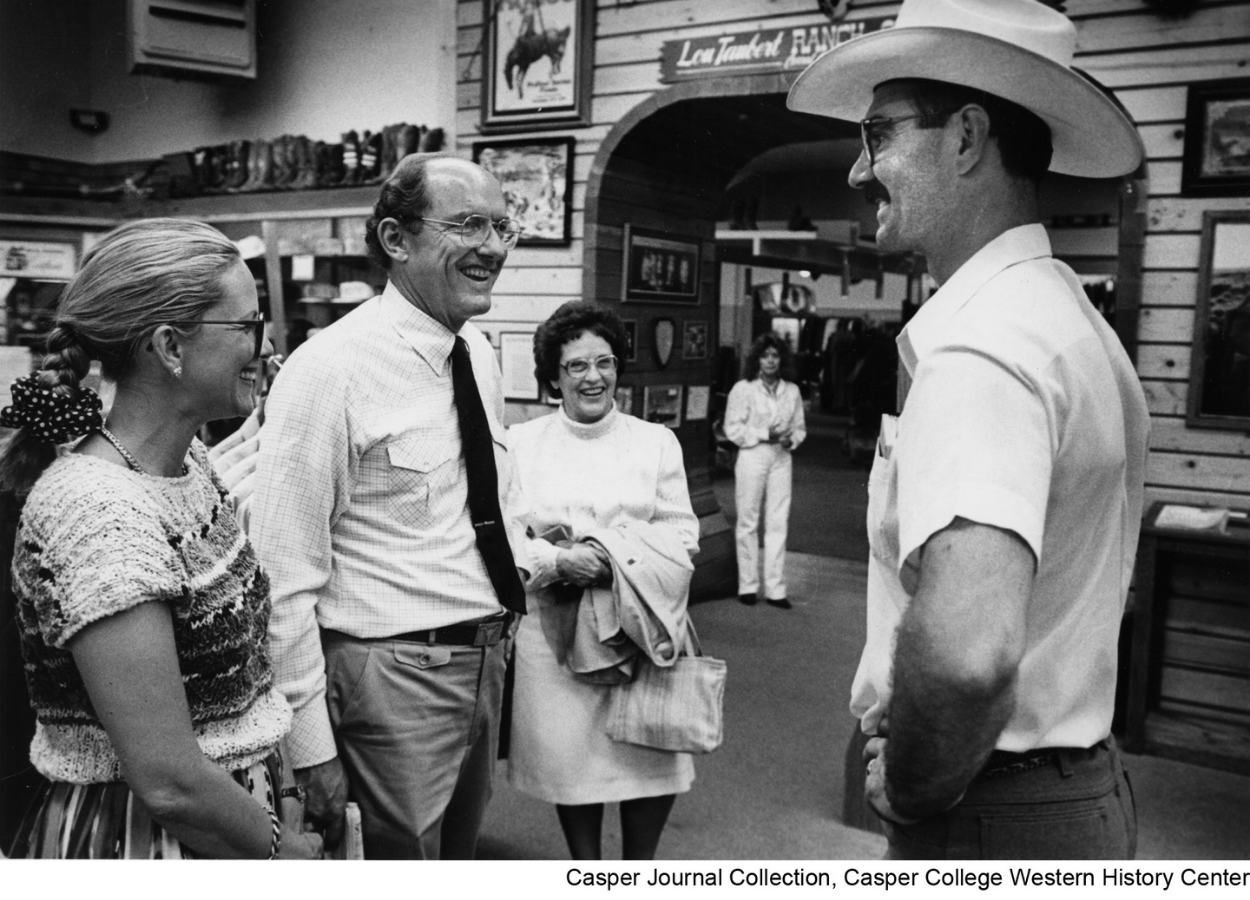 Lou Taubert Ranch Outfitters is a Casper landmark. It wouldn't be a trip to Casper without a stop at Lou Taubert's. The name has been synonymous with high-quality cowboy brands since 1919 when C.W. Taubert opened the first store in Fort Laramie, Wyoming. In 1947, the second generation of Taubert's opened up the first store in Casper. Now the third generation, Lou Taubert (AA, '74) can still be seen keeping watch over the store and welcoming shoppers. With 9 big floors of high-quality merchandise, there is something for everyone.
Visit them in person or online at: loutaubert.com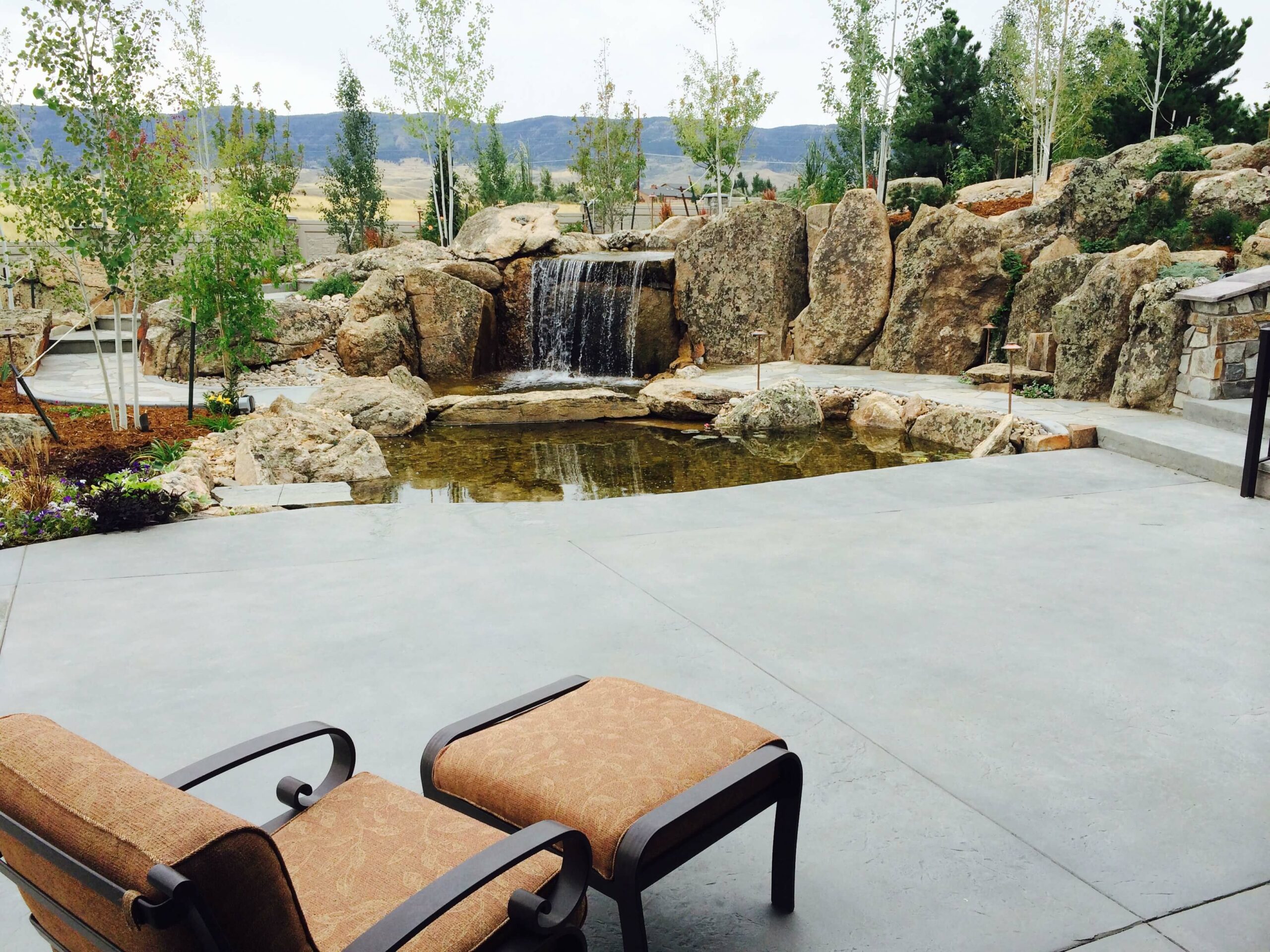 Brothers Aaron Rodolph (AA, '02) and Isaiah Rodolph ('98) have a heart of service. This is evident in the care they take of their clients at Rodolph Brothers, a full-service landscaping company, they care for lawns, trees, landscaping services, and snow removal in the winter. They believe in the Casper community and give back to them through their labor of love, keeping yards at their best.
Find out more about their services at: rodolphbrothers.com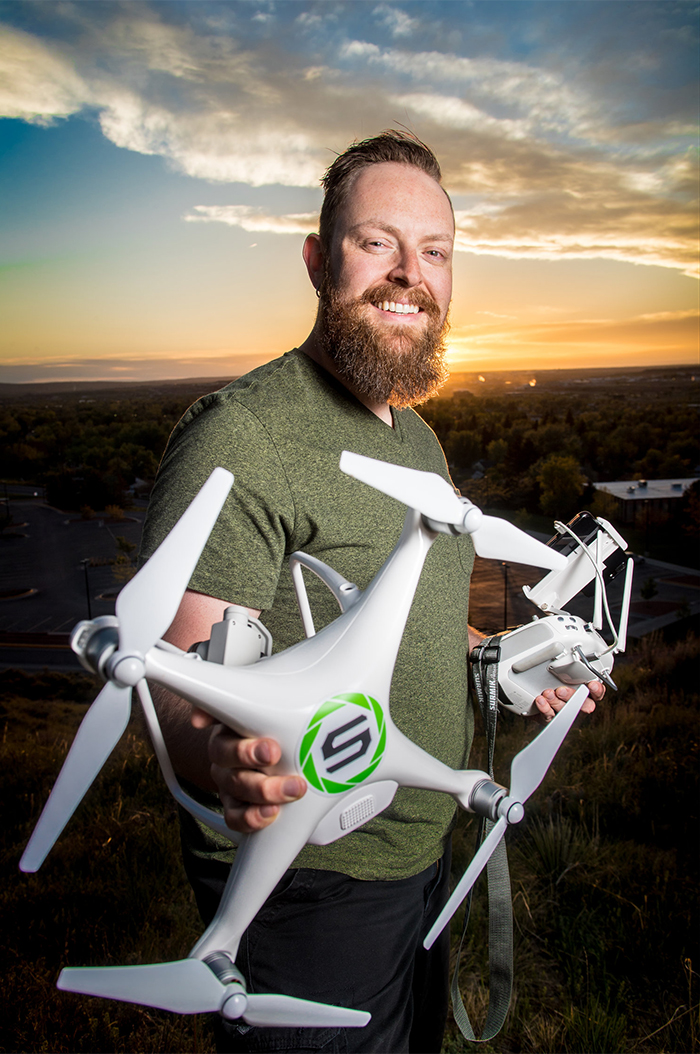 Wyoming-based video production company Stengel Media offers high-quality production services. From weddings to commercials, Stengel Media does it all. With a drone and an experienced operator Anthony Stengel (AA, '06, AS, '08) has won awards, raised money for capital campaigns, and even produced short films. Stengel media offers a wide range of video production services to take your event or company to the next level.
Find out more at: stengelmedia.com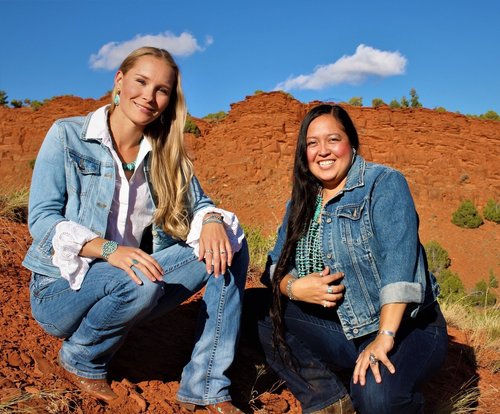 It all began with an idea between two best friends.
Odessa and Shelby have been friends since early high school and have shared many interests together throughout their 12 years of friendship, especially authentic Native American jewelry. They had mentioned throughout the years how fun it would be to start a business together selling jewelry from talented New Mexico and Arizona artists and handcrafted beaded jewelry made by them. They decided in 2020 to begin structuring a business plan and putting their dreams into action, and soon Sterling Sisters came to life!
Many people have asked where the logo idea came from? The ladies wanted to incorporate Odessa's Navajo heritage from Arizona by utilizing the Naja pendant. Shelby, calling Wyoming home her entire life, incorporated the Wyoming state flower, the Indian Paint Brush. They also wanted to come up with a unique name to showcase their friendship and love for jewelry; the name Sterling Sisters was established.
Shelby and Odessa strive to bring their customers the best-handcrafted sterling silver from talented Native American artists so that you can have heirloom pieces to pass down for generations to come.
Find out more at: https://www.shopsterlingsisters.com/
Uncorked and Keyhole Technologies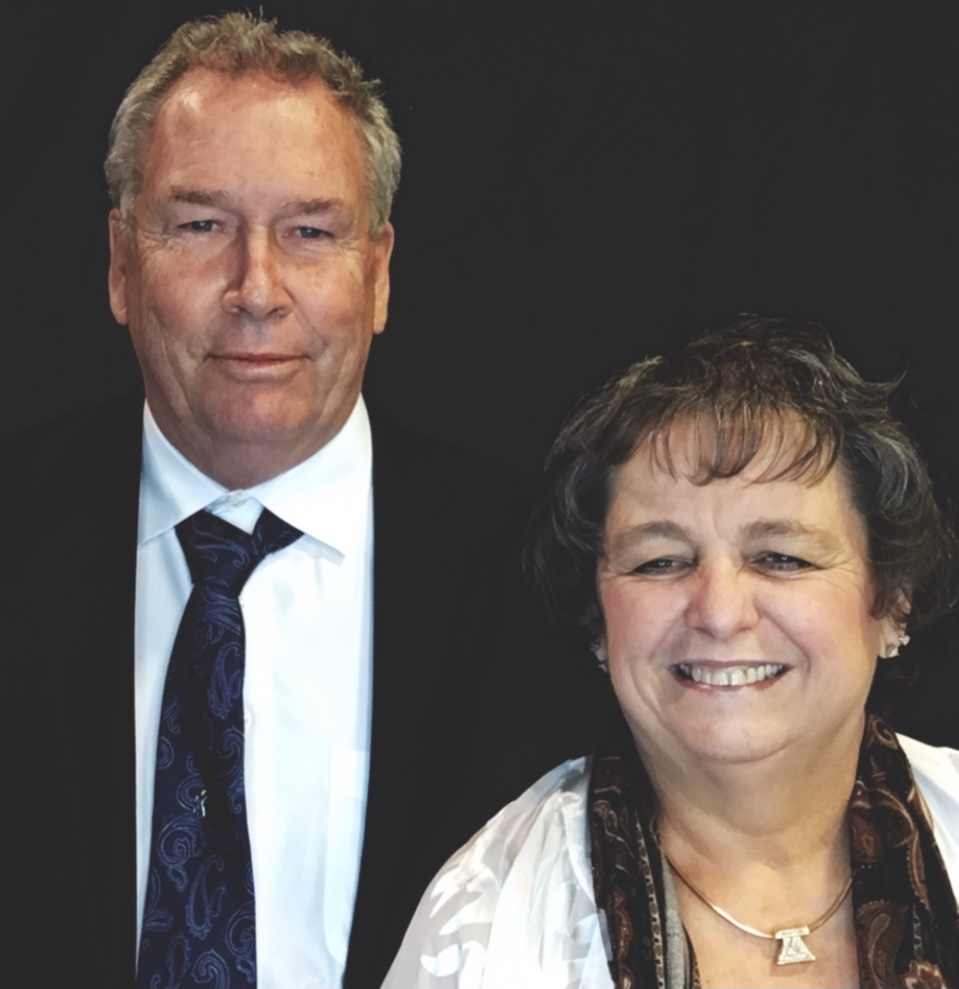 Jan ('79) and Brad ('79) Cundy are no strangers to hard work. The owners of Keyhole Technologies, Keyhole Outdoor Living, and Uncorked Wine and Spirits- they are busy folks.
Keyhole Technologies offers traffic control and planning services, as well as labor, equipment, flagging, equipment rentals and more. At Keyhole Outdoor living, you relax and trust that the grill, spa or furniture you have purchased is of the highest quality. They sell only American made spas, and finest outdoor equipment to make the outdoors feel like home. While you're relaxing outside you can uncork a bottle of carefully curated wine from Uncorked Wine and Spirits. They have a wide selection of wines, beers (growler station), slushies, TIPSY ice cream and a cheese station. Support local businesses while spending some time outside with a glass of wine.
Find out more at: keyholetech.com