2020 Distinguished Alumni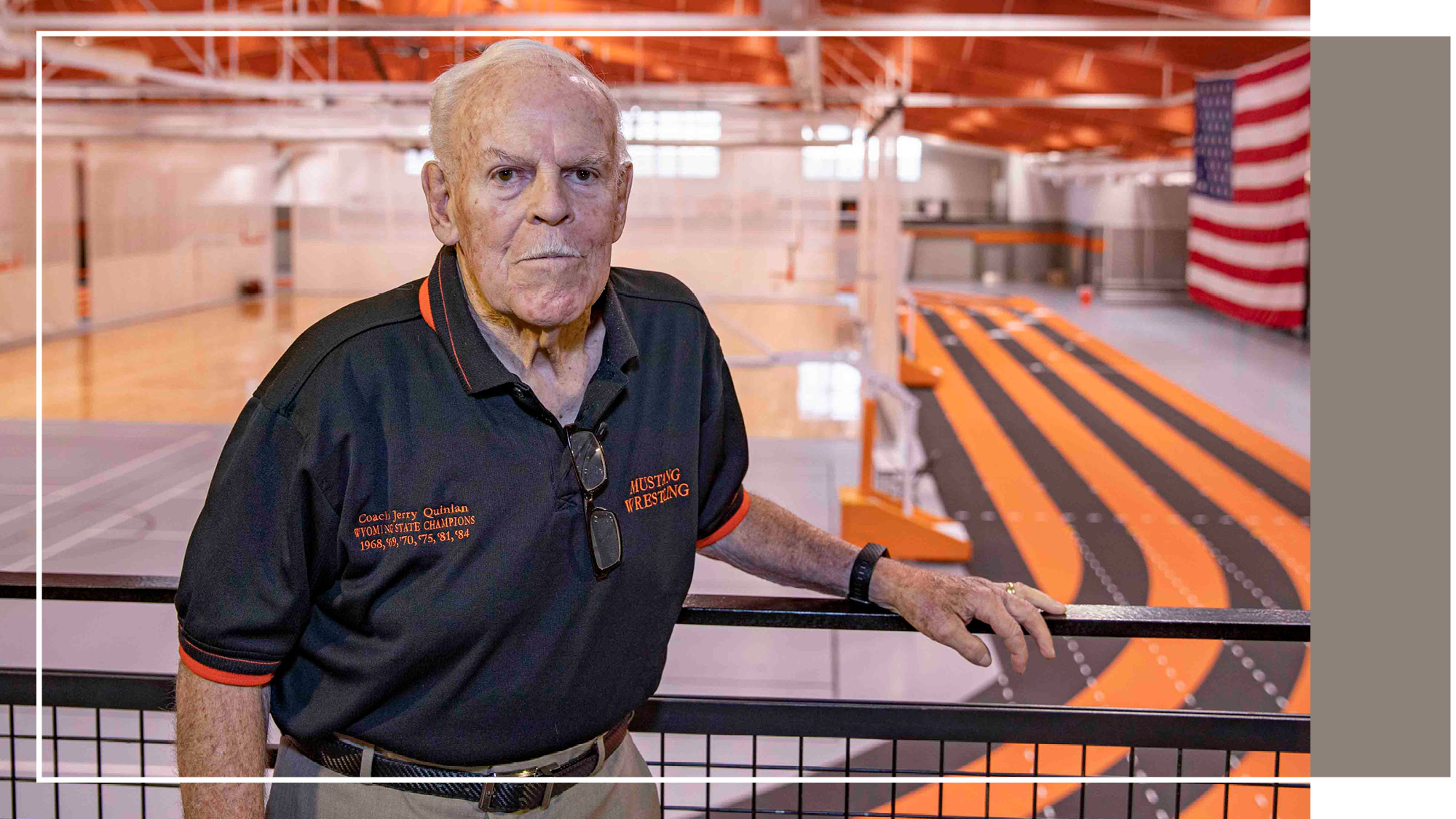 Well-known Casper native Jerry Quinlan is well respected not only in the Casper community but also in the state of Wyoming, particularly in wrestling, both as a competitor and coach. As a competitor, he was crowned the Wyoming State Champion Outstanding Wrestler in his senior year of high school.
Quinlan served for four years in the United States Air Force before he returned home to Casper in 1958, where he enrolled in Casper College. During that time, he was a member of the Casper College wrestling team, graduating in 1959 with his associate's degree. Jerry then left to get his bachelor's degree in social studies from San Jose State College. When he returned in 1961, he started his teaching career at East Junior High School.
A year later, he began teaching English and History at NCHS and later became the department chair of the social studies department, the activities director, and coached football, wrestling, and track.  As a wrestling coach, he garnered many impressive statistics as well as earning the Wyoming Coaches Association Wrestling Coach of the year three times.
His outstanding career as a teacher and coach has influenced many of Wyoming's leaders throughout his career in education.