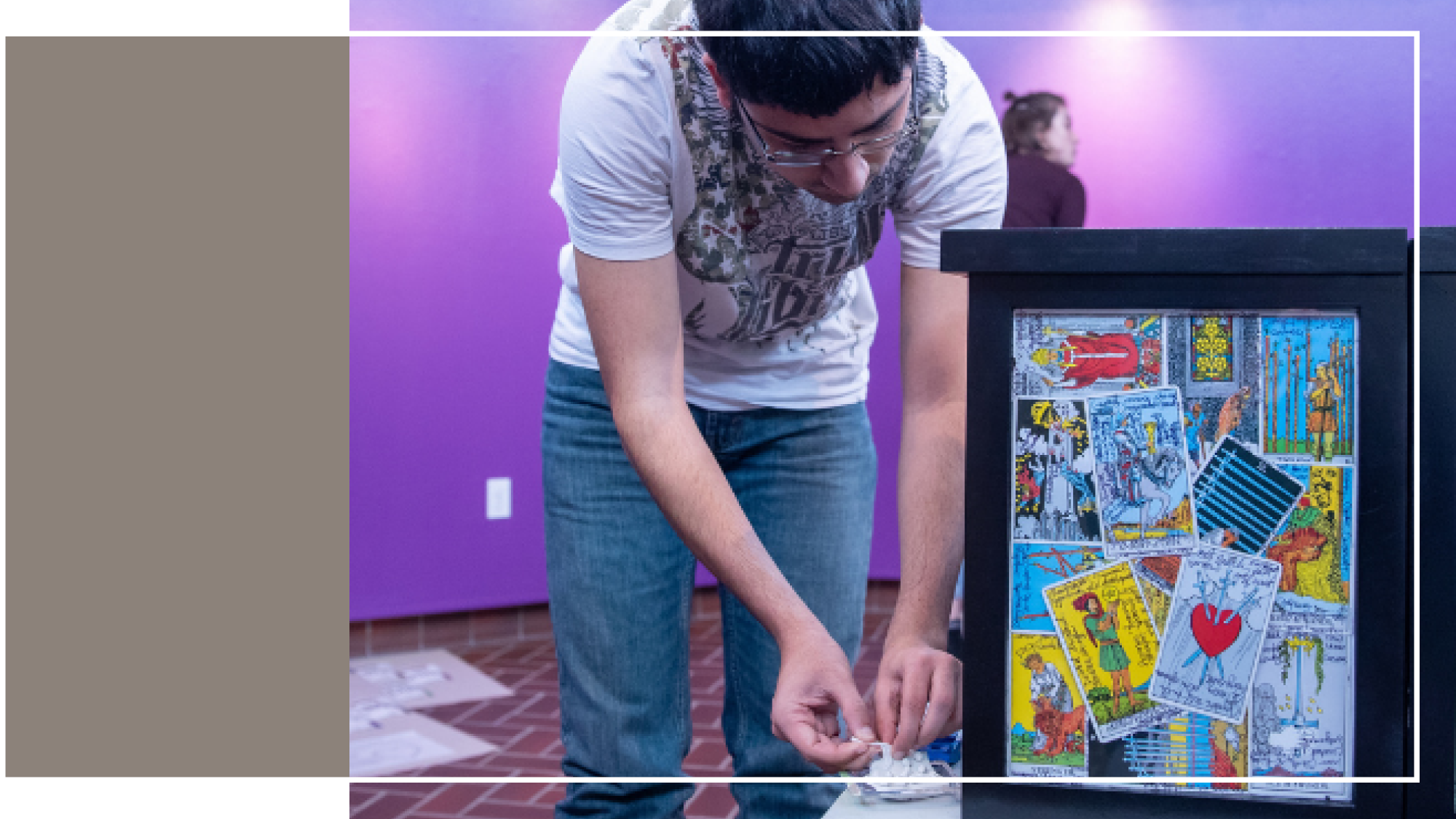 Student creativity can expand with a new visual arts building.
The Visual Arts Department at Casper College means a great deal to people in this community as it serves students beginning their careers in the arts, as well as art lovers and professionals expanding their creativity. It is also a place for the community to experience the benefits that art and culture bring to our society. Over the years, Casper College has been home to thousands of artists from all over Wyoming and the country who have used the current Visual Arts building in varying capacities. From primarily supporting student work and faculty instruction, to offering the community space and equipment, the existing Casper College Visual Arts building has been well-used and well-loved.
However, much has changed in the 40 years since the construction of the building. Advances in technology, growing class sizes, and new artistic techniques mean the facility is not adequately meeting the needs of students pursuing a career in the arts. Casper College Alumni Alexis Grieve, who received an MSc in Cultural Studies at the University of Edinburgh and her AA in Museum Studies at Casper College, offered her perspective on the need for a new Visual Arts Building. "Having a larger space, bigger classrooms, and more state-of-the-art studios will allow for a wider variety of experiences and more well-rounded education.  Creativity allows you to express yourself and reduces stress and anxiety.  Having a building that is modern and can accommodate the needs of current students will enable them to flourish. As a former gallery assistant and museum studies student at CC, I could only dream of prepping and hanging shows in a dedicated gallery space with a prep room.  The current space is not adequate to showcase the talent of the staff and other traveling artists."
In addition to the educational benefits a new Visual Arts Center will afford, the expanded gallery space and collections housing space will assist in preserving permanent collection works, archives, and documents for people to enjoy for years to come. "We are tremendously excited about the opportunities that the new Visual Arts Building will provide instructors, students, and our community," remarks current Fine Arts and non-traditional student, Ken Vroman. Providing additional space and storage will not only allow students to have more room to work, but to be able to bring all the supplies and equipment they need to explore their creativity to the fullest.  As someone who has participated in a variety of classes offered through the Fine Arts program, Vroman can attest to the space issue in every area, from painting and drawing to ceramics and metals, as he has taken these classes over the past two years and understands the space constraints. A larger and more modern facility will allow students and community members to engage in creativity they may not be able to do on their own. A new Visual Arts Center not only means creating a larger space but fostering an environment that caters to the talents and curriculums of our talented faculty and the desires of students who have chosen Casper College to further their education.
Your gift to Casper College opens the door of opportunity for our students. Whether you make a gift in support of scholarships, our faculty, an academic program, or the greatest needs of the University, your generosity has a profound and lasting impact.
The student emergency fund will help address COVID-19 related hardships faced by our students, such as helping cover unmet financial costs due to loss of employment, assisting
students who may need to travel home, or aiding in any educational-related expenses.
Students need assistance now more than ever to attain their college goals. No gift is too small and every dollar makes a difference.