Enhancing Opportunities
for Learning
When students receive a scholarship it can be easy to overlook the human element behind the scholarship. This page is dedicated to telling the stories of the people who give, people who believe in the power of an education and care enough to share that gift with others. Find out more about those who help make education possible for so many Casper College students.
---
We Love to Hear From Donors
---
---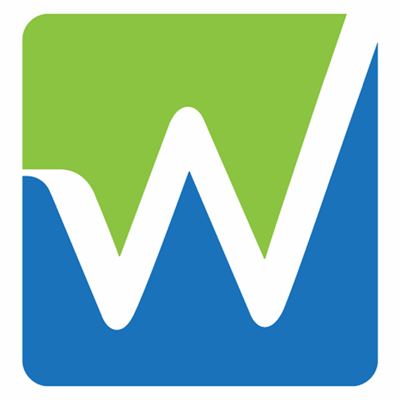 Accounting and Financial
Women's Alliance
The Accounting & Financial Women's Alliance (formerly American Society of Women Accountants) promotes the professional growth of women in accounting and finance. Members of the association benefit from opportunities to connect with colleagues, advance their careers, and become industry leaders. Scholarship: Accounting and Financial Women's Alliance, Casper Chapter 142
---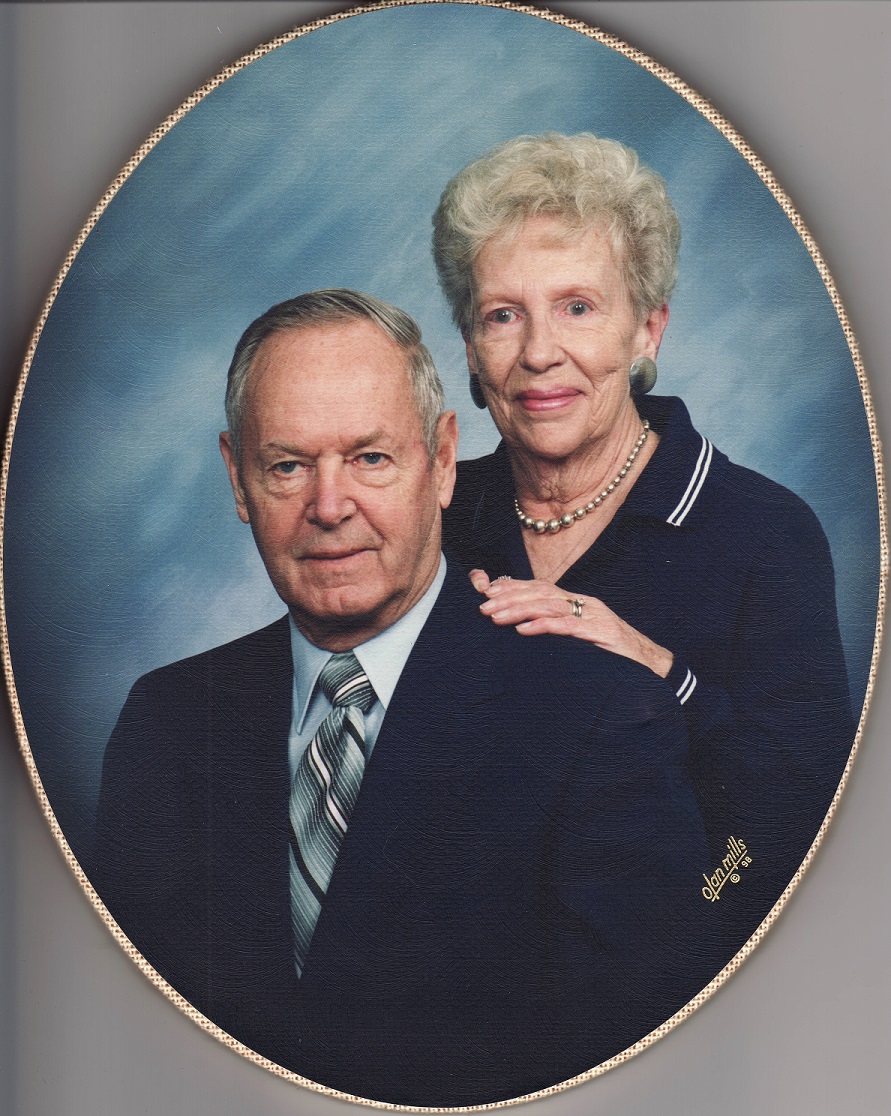 Don and Ann Galles 
The Ann Galles Scholarship was created in memory of Ann Galles. She met and later married Donald Galles in 1949 and moved to Casper. They were married for 55 years and raised a large family. Ann was the mother of six children, grandmother to 13 grandchildren and eight great-grandchildren. The endowed scholarship created in her honor allows Wyoming students to attend college for years to come. Scholarship: Ann Galles Scholarship
---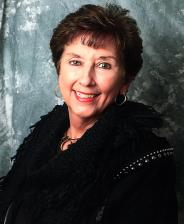 In recognition of 30 years of outstanding service, the faculty and staff of the KEY Program honored Barbara Crews by establishing a Casper College Scholarship in her name. Barbara is the founder of the KEY Program and continues to serve as its director. KEY is a summer resident program at CC that provides 6th and 7th grade students with unique learning opportunities that are not generally available in their regular classrooms. During her tenure at CC, Barbara taught future educators, inspiring them towards excellence in teaching. She served as Director of Summer School and Director of Conferences and Seminars; established the Network for Teaching Excellence, and became the Associate Dean for Academic Affairs. Barbara's leadership extends beyond CC, encompassing her church and the community. Scholarship: Key Camp Scholarship
---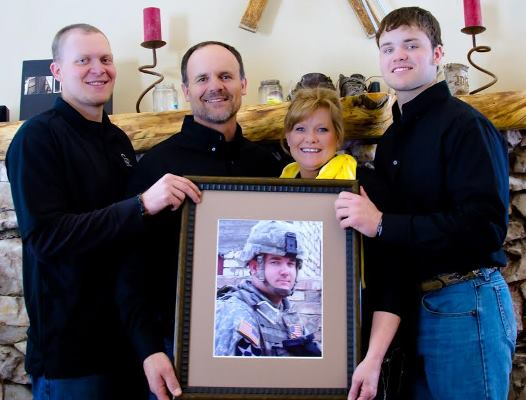 Scott Alan Miller was born July 14, 1986 to Bob and Susi Miller. Scott was a beautiful child with beautiful brown curls and big brown eyes. He had a big brother, Mark and a little brother Paul. From early on Scott was an easygoing gentle giant. He always cared about others, especially underdogs. In kindergarten he informed his mother that "I'm gonna be in the Army, Mommy." Little did they know that this passion would stay with him into adulthood. Scott and his brothers played "Army" out in the hay field near their country home in Casper, Wyoming. All agreed that the Miller home was the safest in Natrona County due to Scott and his brothers getting rid of the bad guys! In high school Scott became a terror on wheels. He was a follower but at the same time would take underdogs under his wing and try to fix them. He struggled in school, but once he enrolled in the Army's Delayed Entry program and was told he had to graduate, he was on the honor roll for an entire year. Scotty was a gentle giant, standing 6′ tall, weighing in at 230 pounds of pure muscle and kindness. The only thing bigger than his body was his smile. You knew when Scott entered a room. His personality was contagious. He was a prankster extraordinaire! Some gave all….And Scott Alan Miller did just that on June 9, 2007, when he was killed by a sniper in Baqubah, Iraq while clearing a neighborhood. When Scott came home a few months prior to his death, he told his family that they were truly making a difference in Baqubah. In fact, his whole entire platoon told the family the same thing during individual conversations. Displaced families were going home, businesses were reopening and school began again. Seeing Scott in a casket, into which he barely fit because of the width of his shoulders, represented life and death simultaneously. He died so others could enjoy life. Scott came from a very close knit family. He loved the outdoors, the lake, hunting, snowmobiling and being with his family. He loved immensely and was loved by many in return. A Wyoming cowboy, he returned to his hometown of Casper and is buried overlooking the mountains, the hills, the wildlife, and the river he loved so much. All gave some…..some gave all. Scholarship: Scott Alan Miller Memorial Scholarship
---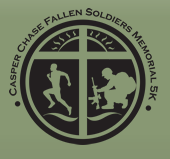 The Casper Chase Fallen Soldiers Memorial is a 5K run that takes place in July each year to honor the memories of Wyoming's fallen soldiers. Proceeds from the run fund the scholarship. Some of the local fallen heroes honored by the Casper Chase include: Army Medic Jordan Byrd, Army Pfc. Corey Hicks, Army Capt. Robert Lucero, Marine Sgt. Brendon Reiss, Army Specialist Tyler Sanderson and Army Pfc. Erin McLyman Williams.
Scholarship:
Casper Chase Fallen Soldiers Scholarship
https://www.casperchase5k.org/
https://www.facebook.com/fallenheroescasperchase
---

Casper College
Alumni Association
In 1989, the Casper College Alumni Association became an official organization, although it functioned un-officially since around the start of the college itself. Alumni and other friends of the college receive the semi-annual alumni news magazine Footprints published by the Alumni Association. Footprints keeps alumni in the know about current events and happenings of other alumni and the college. It can also be accessed from Casper College Foundation and Alumni website. The Alumni Association oversees several scholarships and has established an endowment fund for future projects. The Alumni Association honors Distinguished Alumni and Commitment to Excellence recipients at an annual event hosted by the president of the college, gives students a gift at commencement rehearsal, and hosts the annual chili feed at Homecoming. Alumni volunteers give out doughnuts, apples, and directions on the first day of classes. The Alumni Association believes that relationships start on the first day of class and continue beyond graduation. Scholarships: Find Us on Facebook Casper College Alumni Association Outstanding Non-traditional Student Scholarship, Ellyn E. Cavanagh Nursing Scholarship, Don and Donna Klinker Alumni Scholarship, Alumni Association Class Gift Scholarship, Dickensheets Family Alumni Scholarship, Eileen Jeanette Pentecost Alumni Scholarship, Harold Boedeker Alumni Scholarship, Babcock Memorial Alumni Academic Scholarship,  James and Anita Crump Alumni Scholarship, and Graduating Class Gift Scholarship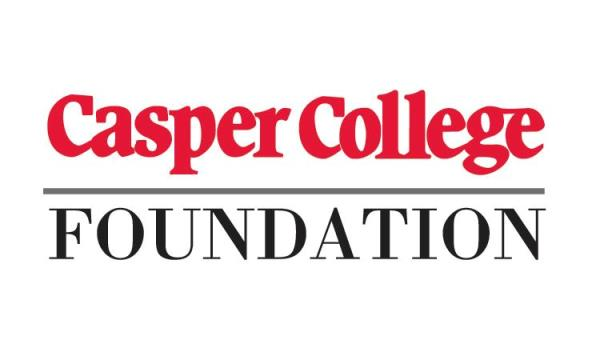 Casper College
Foundation
Since 1987, the Casper College Foundation has provided over $90 million in program support, new campus buildings, scholarships, and campus beautification. In FY 2017, it provided $2.4 million in institutional support and scholarships to more than 615 worthy students in every area of study. There have been 9,700 student scholarship recipients since 1997.
https://www.facebook.com/caspercollegefoundation
caspercollege.edu/foundation/about.html
---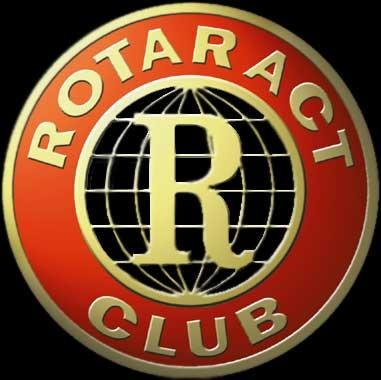 Casper Rotaract Club
of Casper Young Professionals Network
---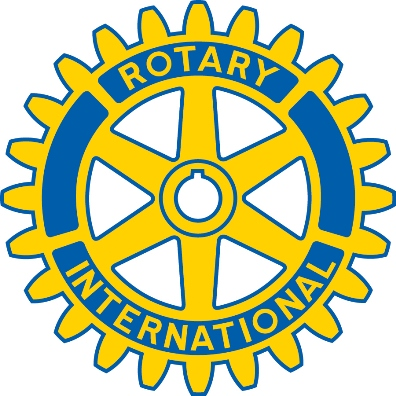 ---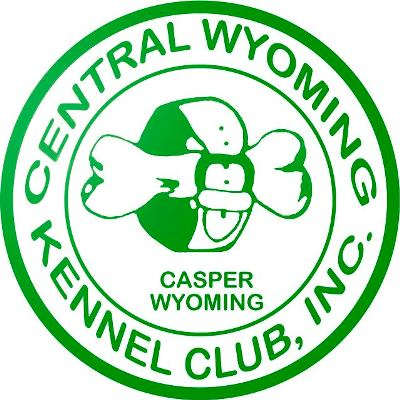 Central Wyoming
Kennel Club
---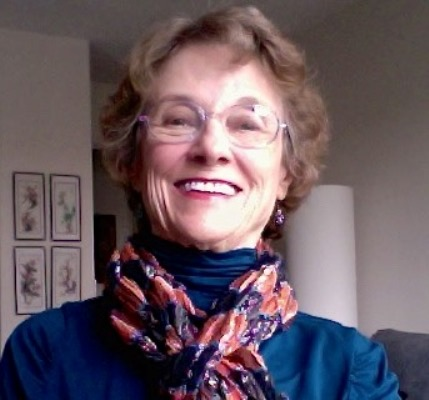 The Charlene Davis Outstanding Student Educator Award was established in 1999 when Davis retired from Casper College. Charlene Hawley Davis was born in Veteran, Wyoming in 1935. In 1953 she attended the Barnes School of Commerce in Denver, Colorado. She graduated in 1954 and worked as a legal secretary. It was during that time she met and married Don Davis and had three children, Michael, Mark and Amie. The family later moved to Casper, Wyoming. There Charlene received her AA from Casper College, her BA in English from Stephens College, and her MA from the University of Denver. She used her education to teach English and gifted classes at Dean Morgan. She then worked at Casper College in the Education Department for eighteen years. Charlene received the Burlington Northern Award for Outstanding Educators in 1991. Scholarship: Charlene Davis Outstanding Student Educator Award
---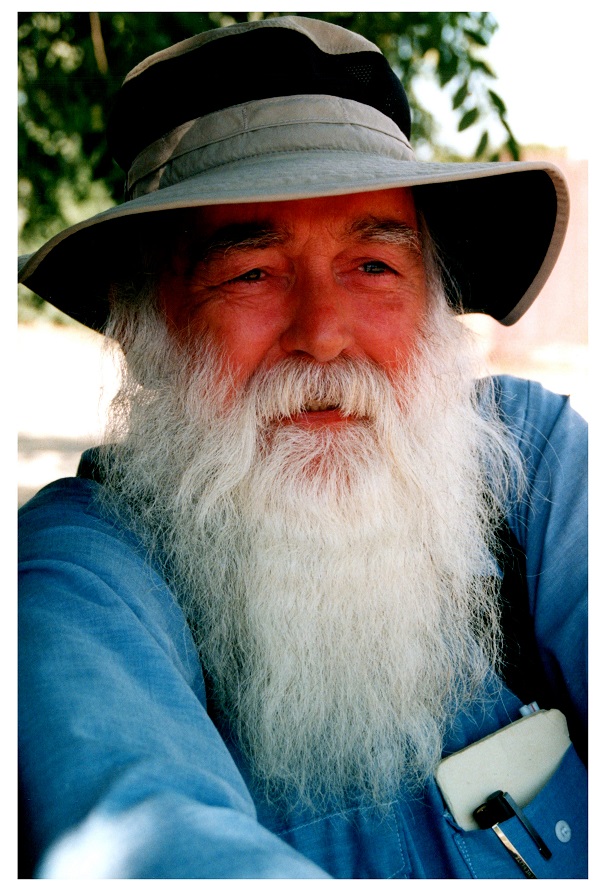 The Dana Van Burgh Family scholarship honors Dana Van Burgh Sr. He was born in 1885 in Filley, Nebraska and came to Casper in 1917 to work with Continental Oil, operating the bulk station with his brother Shelby. His son Dana Van Burgh Jr. started the scholarship to honor his father. Dana Van Burgh Jr. grew up to be an educator, teaching science at Dean Morgan Junior High School for 38 years and later teaching in the Geology Department at Casper College. He co-authored the Casper Mountain Field Guide and now volunteers at the Western History Center. He also started the Nora Van Burgh Library Fund in honor of his wife, the late Nora Van Burgh. Nora worked for the Casper College library as a student while finishing her associate's degree at Casper College. She obtained a bachelor's degree in Montana and later her MLS at the University of Arizona. When the Van Burghs returned to Casper in 1956, she began her career as a librarian working at the Casper College Goodstein Memorial Library for 35 years until her passing in 1991. The library fund was created in her honor. Scholarship: Dana Van Burgh Family Scholarship
---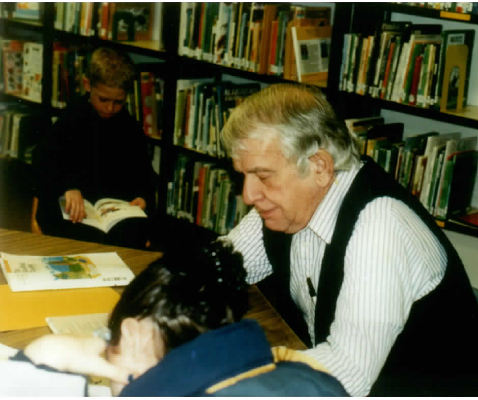 The Dick Frech Scholarship was established by David and Fred Frech in honor of their father, Richard "Dick" Frech who was known for his love of learning and sharing it with others. He co-founded Big Brothers/Big Sisters in Casper and volunteered with United Way, Mended Hearts Literacy Volunteers and the Salvation Army. His sons learned to love fishing and hunting with their father. Fred Frech, who sustained a spinal cord injury on his high school graduation day lives in Denver and recently retired from 30 plus years of working in a rehabilitation hospital. David Frech lives in Casper as owner and operator of a used furniture store. Their continued support has given this scholarship the opportunity for students to obtain a college education. Scholarship: Dick Frech Scholarship
---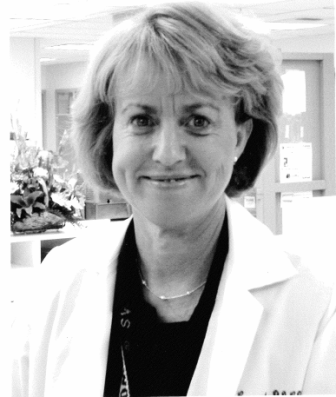 Dr. Cavanagh was the 2002 Distinguished Alumna of Casper College. Her career has centered around neonatal nursing and care of children, particularly those in critical condition. She was a clinical nurse in the Pediatric Intensive Care Unit of the University of California at LA Medical Center. She also collaborated on the development of the Infant Medical Dispatch Center and expanded the nursing program. She volunteered her services at Hospital Universitario del Valle in Cali, Columbia, S.A. as a consultant-neonatal intensive care nurse. She was responsible for the clinical education and support of the nursing staff. Cavanagh was Assistant Professor of Nursing in the School of Nursing and Health Sciences at Georgetown University and as a pediatric nurse practitioner in the Division of Child Neurology, she focused on children with complex neurological and behavioral disorders. She has worked as a critical care nurse and educator at many hospitals. She has written and received many grants for her concentration on critically ill children. She currently practices at the Everett Clinic in Anacortes, Washington. Scholarship: Dr. Ellyn E. Cavanagh Nursing Scholarship
---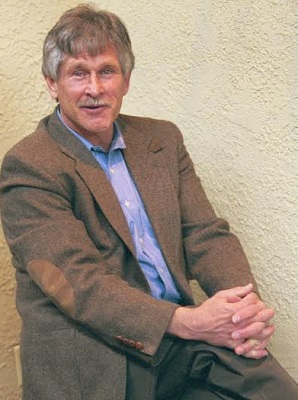 The Greg Lance Environmental Science Scholarship honors Greg Lance. Greg received an Associate of Science degree from Casper College in 1977 and another in Applied Science in fire technology in 1990. Greg was a certified ski instructor, mastered the art of sailing and loved hiking. He was diagnosed with multiple sclerosis in 1989 and retired from the Casper Fire Department due to the progressive effects of his MS in 1999. He passed away in May of 2015 and his friends established this scholarship in his memory. Scholarship: Greg Lance Environmental Science Scholarship
---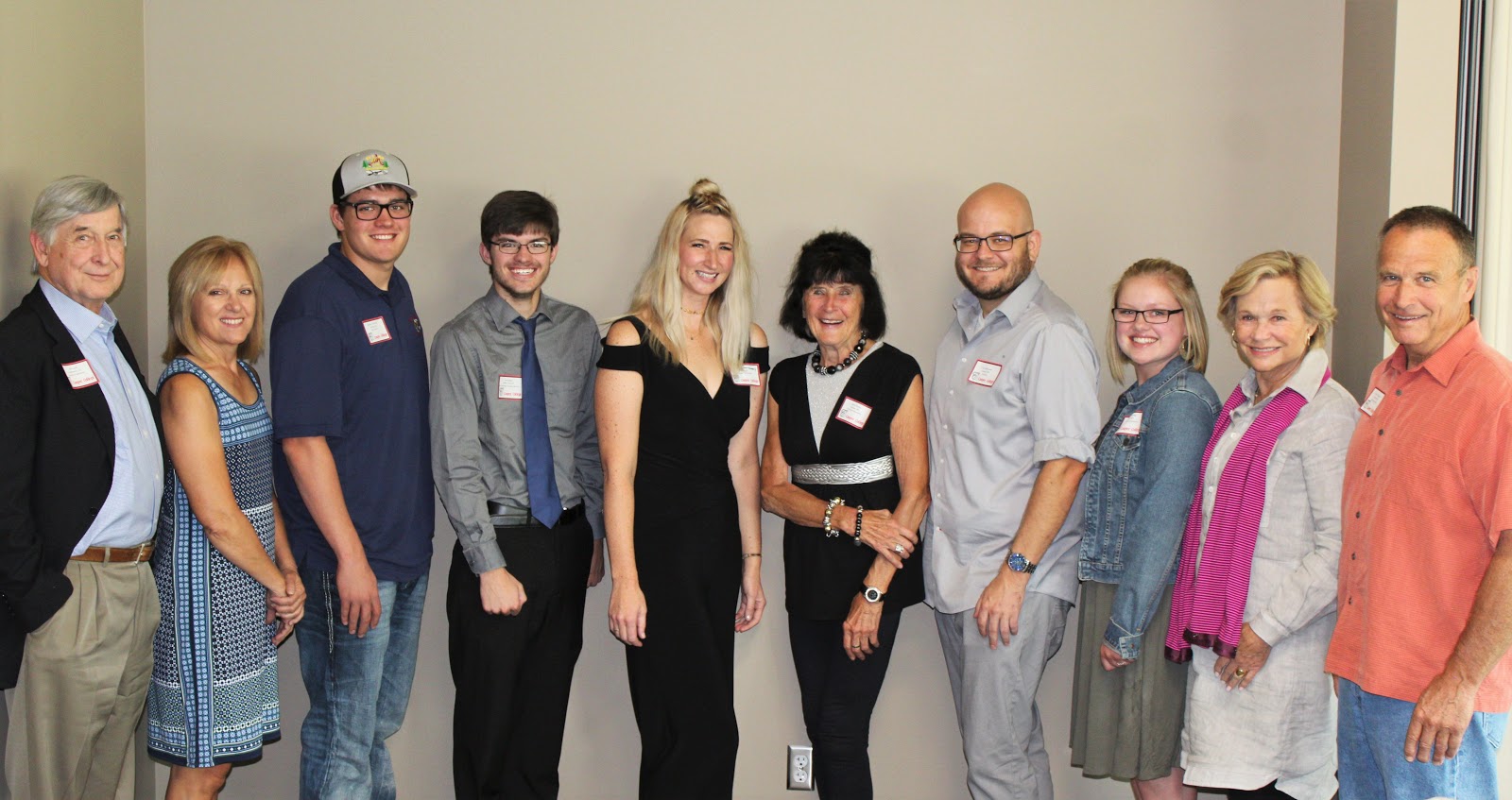 Children of Henrietta

Neighbors
In 1966 Henrietta moved to Casper, Wyoming in 1966 with her three children Judith, Duncan, and Margaret. She was already a community leader in her previous town of Bakersfield, CA and helped play a senior role in the leadership of the United Way. She married her second husband Frank Neighbor, a long time Casper resident and geologist, in 1977. She began to use her leadership skills to help the Casper community. During her 35 years in Casper, she served as Red Cross Field Director, League of Women Voters Representative, Housing Director for the City of Casper, and Senior Citizen Representative to the Wyoming Legislature. She started the Sidewalkers and helped start the Casper Senior Center and the Hospice Center for Central Wyoming. She worked tirelessly to raise funds for United Way. Henrietta was also known to house Casper College students in need, calling her house 'la pousada,' the Spanish word for welcome. She was an active member of Geo Wives and she skied and hiked. Her hiking club involvement ended after she broke her hip just before her 80th birthday. Henrietta had a deep love of Casper, it's people and surroundings. Scholarship: Henrietta Neighbors Pousada Scholarship.
---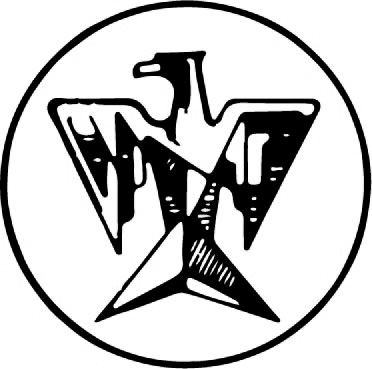 Jim and Audrey Bailey came to Wyoming with their families in the early 1900s as children and were married just before WWII. They spent most of their lives near Casper, raising four children. They were successful ranchers and owners of the Bailey School Supply Company, one of the foremost suppliers of educational material to rural educators in Wyoming for over 50 years. Committed to quality education for Wyoming's children, the Jim and Audrey Bailey Foundation supports a number of scholarship programs for students in the region. Scholarship: Jim and Audrey Bailey Foundation Scholarship
---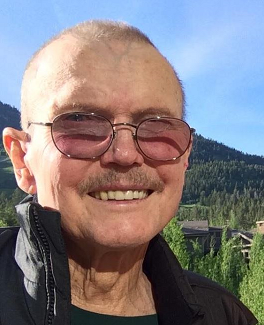 When Karel Mathisen's late husband Ron began his 32-year career with Casper College, he was a single father trying to raise three children on his own. The college provided him with the financial stability he desperately needed to provide for his children. This scholarship is a tribute to him and is to be awarded to men just like him, single fathers trying to make a better life for themselves and their children. Scholarship: Ron Mathisen Memorial Scholarship
---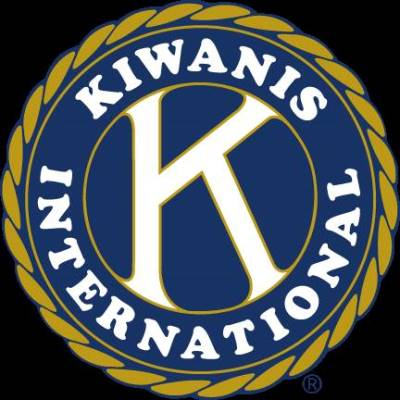 The Casper Kiwanis Club was chartered on May 1, 1921. Kiwanis empowers communities to improve the world by making lasting differences in the lives of children. Their mission is, "Building communities, one child at a time." The Noland and Winter Memorial Scholarship gives preference to current or previous members of Builders Club, Key Club, Circle K or Kiwanis Club.
Scholarship:
Noland and Winter Memorial Scholarship
https://www.facebook.com/kiwanisclubofcasper/?fref=ts
---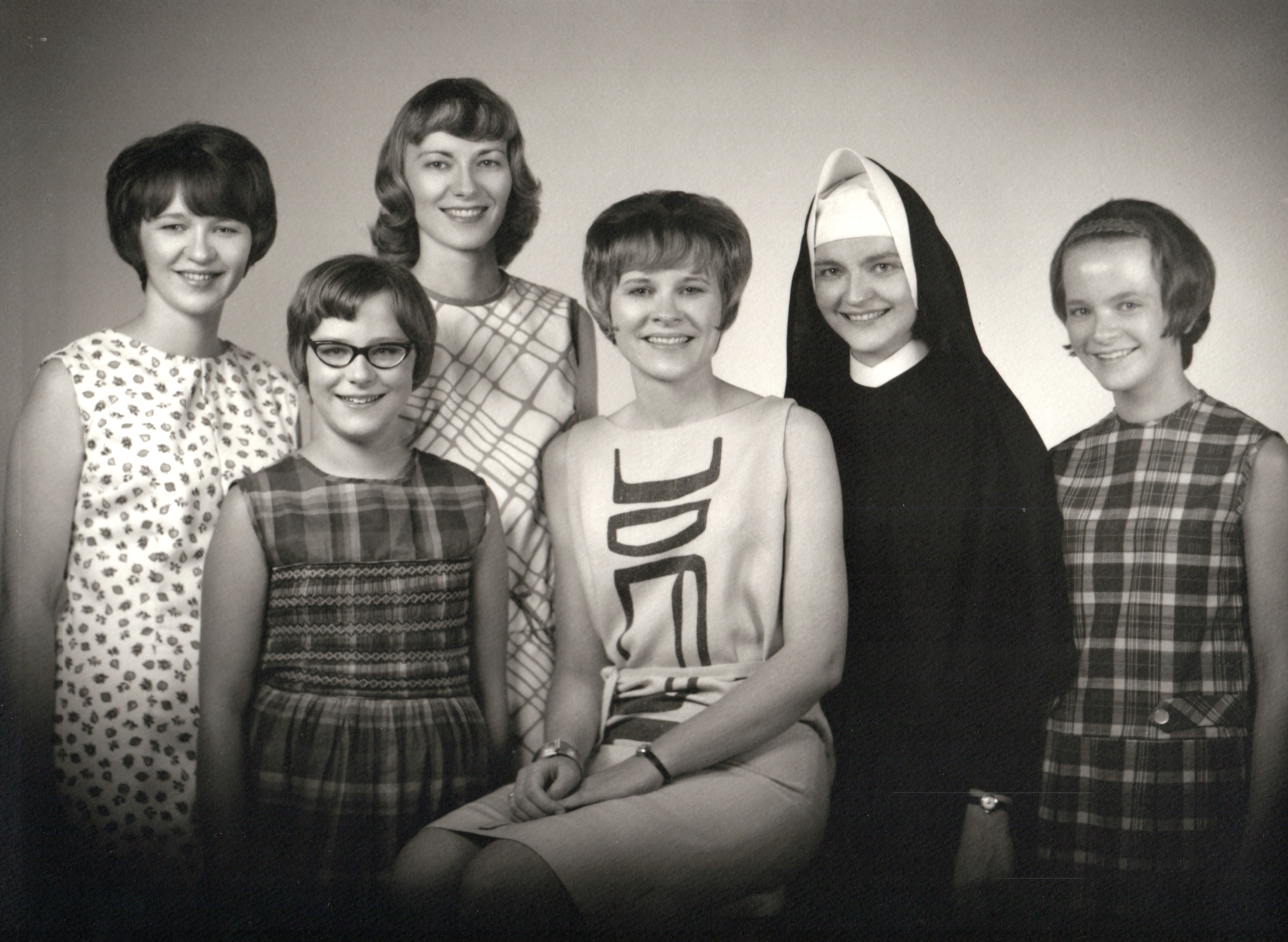 Thanks to their mother's unwavering support for education, the Kraen sisters decided to build a scholarship to honor her. The Kraen sisters have a multi-generational connection to Casper College and they wanted to give back to the college because they too received scholarships when they attended Casper College. They started small and didn't let the fact that they are not a wealthy family stop them from establishing a scholarship fund. Those little steps led to a fully endowed scholarship. Students with the greatest needs can continue receiving the scholarship if they are working hard toward their educational goals. They are pleased that through their contributions the scholarship will outlast them and continue to help those in need achieve their educational goals long into the future. Scholarship: Kraen Family Scholarship
---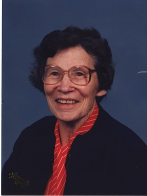 Minerva B. Landers was born in Medicine Hat, Alberta, Canada in 1916. She and her four siblings each became school teachers because their parents felt it was a profession of the 'highest calling'. During the Depression, each child left home in their early teens. Minerva worked as a nanny and a housekeeper to send money to her parents. Each child helped a younger sibling though college. Minerva graduated from Minot State College in 1938 with majors in English and science and a minor in math. She earned her M.A. from the University of Wyoming in 1964. She taught first grade, high school science and math for close to 50 years. She also served as the Casper College Men's Basketball team coach. She married Harvey J. Landers in Riverton in 1942. They raised four children, Dr. Harvey J. Landers, Dr. James W. Landers, Patricia L. Johnson, and Barbara A. Landers. Scholarship: Minerva B. Landers Scholarship
---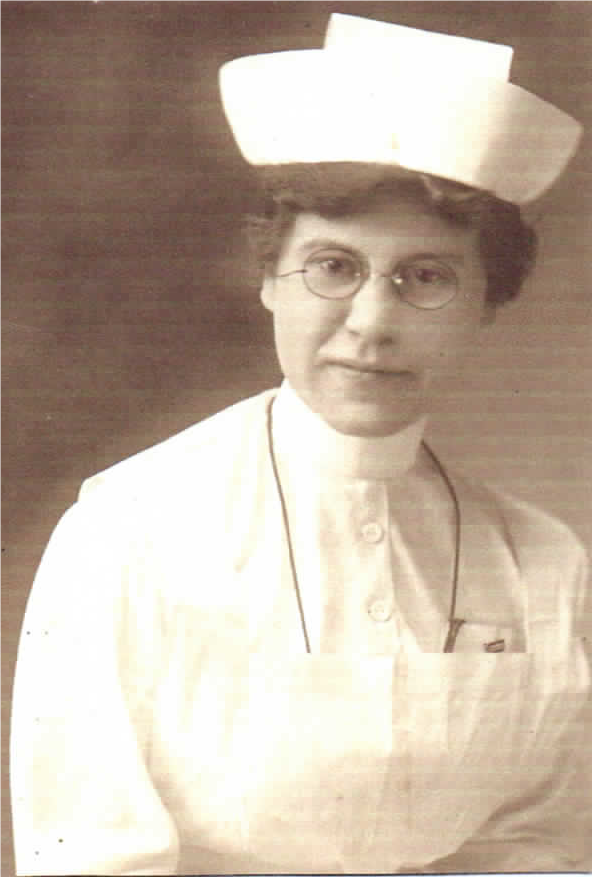 Myrtle Wooster was born in southeast Ohio in 1898. In 1913 she received a certificate of completion which allowed her to receive further education at any Ohio state high school or trade school. In 1917, at the age of 19, she graduated from the Good Samaritan Hospital Training School for Nurses in Zanesville, Ohio. She received her registered nurse license from the state of Ohio in 1919. She married Ray Wooster in 1920 and moved to Texas where Ray worked in the oil field. Although she did not practice for an extended length of time in the nursing field, she was an avid reader and an advocate for women and for higher education. Upon her death in 1965, a nursing scholarship was established at Casper College in the name of Myrtle and Ray Wooster. In 2016 this scholarship became part of the Casper College Foundation and was endowed by their daughter, Ruth Combs. Scholarship: Myrtle and Ray Wooster Nursing Scholarship
---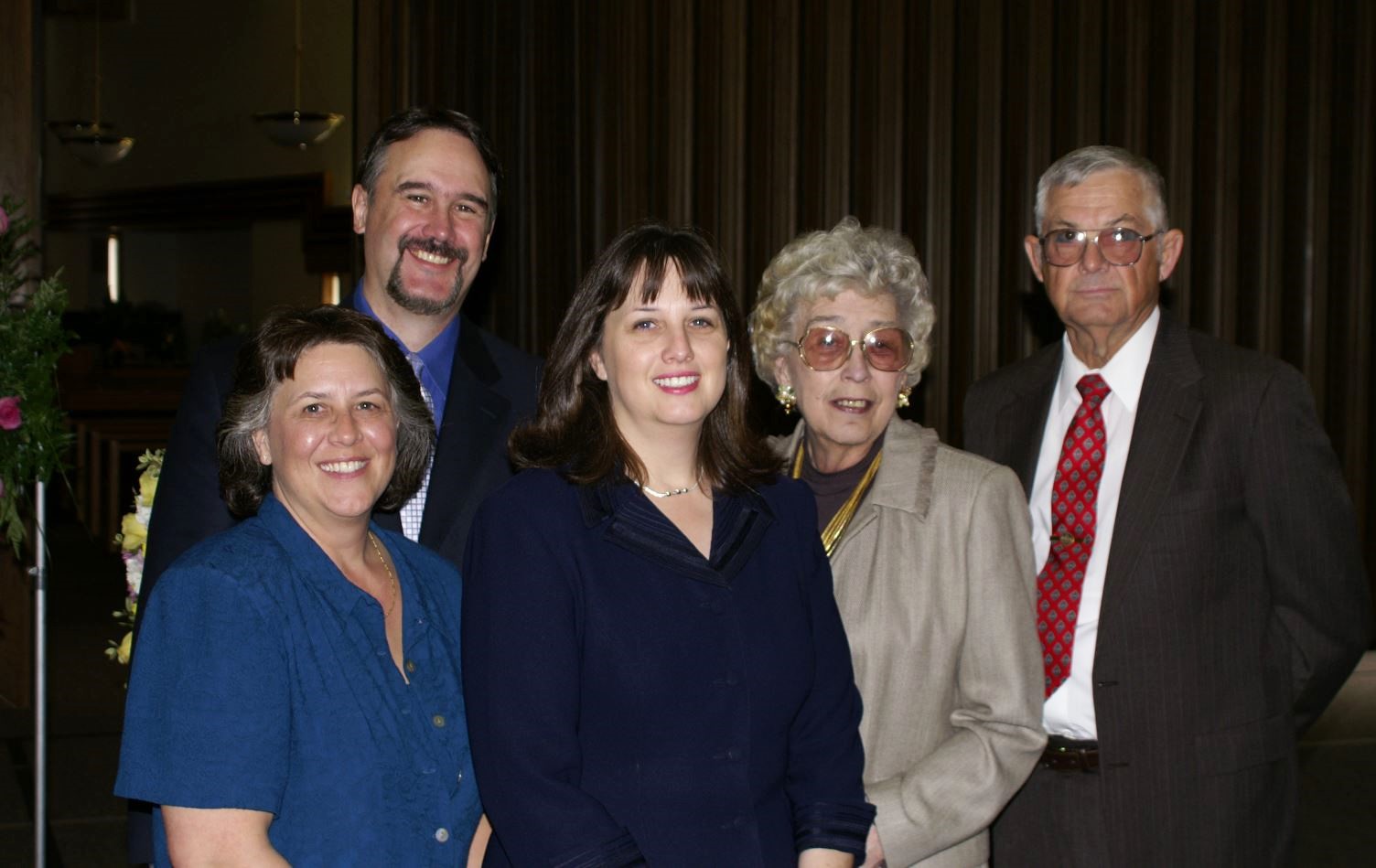 Nichols Family
Scholarship
The children of Ted and Sharon Nichols established the Ted. M and Sharon D. Nichols Scholarship in memory of their parents. Sharon Dickensheets Nichols was an alumna of Casper College and served on the Casper College Board of Trustees, the Casper College Foundation Board and the Casper College Alumni Association Board. At the time of her passing, she was president of the Casper College Board of Trustees. The Sharon D. Nichols Auditorium is named in her memory. She was an active member of the Casper community, serving on many committees and non-profit boards. Sharon was the managing director of the Wyoming Trucking Association and editor of the Wyoming Trucker Magazine. She later served as the executive director of the Western Highway Institute. Ted Nichols was an prominent Wyoming educator and coach. Ted was vice-principal at East Junior High and Kelly Walsh High School and Principal at Roosevelt School before returning to the classroom at CY Junior High. His career in education spanned 37 years.
---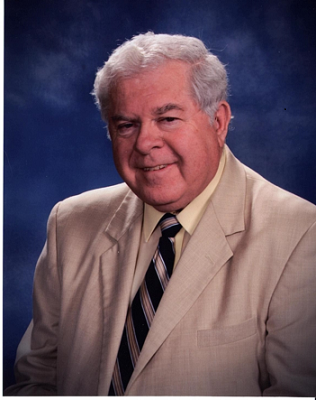 The Paul Hallock Student Leadership Award was established in June 2011. Hallock was the student body president from 1964-65 and went on to Phillips University in Oklahoma. He was employed at Casper College from 1978 to 2011. He served as a counselor, Director of Admissions, Director of Planning/Development, and finally as the Executive Director of the Casper College Foundation before retiring in 2011. The award in his honor recognizes one student annually for leadership, service, commitment, dedication, and achievement. Scholarship: Paul Hallock Student Leadership Award
---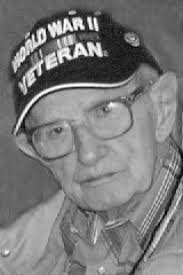 Dr. Philip D. Gordy was a renowned Casper neurosurgeon who began his medical career in France and Germany while serving in WWII. After the war, he became a neurosurgical consultant for all of northern France while Europe rebuilt. Dr. Gordy moved to Casper, WY in 1973 and worked in neurosurgery until his retirement in 1986. He participated in the Literacy Volunteer program at Casper College and was a donor to many of Casper's charities and cultural institutions. His interests included history (particularly Roman history and the Holocaust), philosophy, lathe work, and languages. Dr. Gordy studied Spanish, French, German, Polish, and Latin. Scholarship: Dr. Philip Gordy World Languages Scholarship
---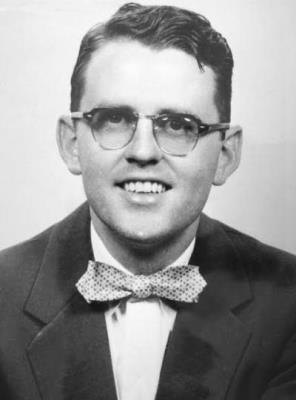 James J. Reeb was raised in Casper and attended Casper College. After becoming an ordained minister, he advocated for human rights and was killed in a civil rights incident on March 11, 1965 in Selma, Alabama. Reeb's death provoked mourning throughout the country, and tens of thousands held vigils in his honor. President Lyndon B. Johnson called Reeb's widow and father to express condolences, and on March 15 invoked Reeb's memory when he delivered a draft of the Voting Rights Act to Congress. Reeb's story is included in the Academy Award nominated film for best picture, "Selma." Today, Casper College offer a memorial scholarship in his name which is need of funding. Read his granddaugher's
article
on his legacy.
Scholarship:
James J Reeb Memorial Scholarship
---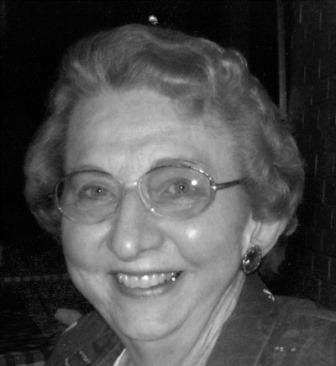 Zula Greenlee Safford was born in 1932 in Vaiden, Mississippi. Deryl was born in 1930 in Franklin County, Texas. He married Zula Greenlee on August 3, 1957 in Casper. Deryl was a retired public accountant and owner of Solo Oil Company. He was a leader in many service organizations including the Casper Shrine Club, Korein Temple, and Masonic Lodge. Zula received a degree in education from Delta State University. She taught for 33 years begining her career in Mississippi and Texas. She spent 30 years teaching in Casper, at Grant and Manor Heights and Garfield Elementary Schools. Twenty-seven of those years were at Garfield. Friends speak of her pride when one of her former students would come up and thank her for the difference she had made in their lives. She held high expectations for former students and often followed them throughout their college years. She was a church elder at the First Presbyterian Church and sang in the choir. Recognizing financial help would always be appreciated, they later established a permanently endowed scholarship with the Casper College Foundation. She passed away on January 7, 2010, following Deryl, who died January 28, 1998. Scholarship: Zula and Deryl Safford Scholarship
---
We are constantly working on adding new donor stories to this list- If you have information about a donor and would like to share please email us at foundation@caspercollege.edu